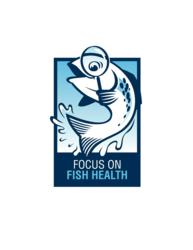 (PRWEB) April 28, 2011
Boaters and anglers, grab your cameras! The annual summer Focus On Fish Health photo contest is back. Once again, fishing and boating enthusiasts, who enjoy the waterways across the Great Lakes region can submit candid photos of their finest moments on the water to win prizes and bragging rights at http://www.FocusOnFishHealth.org.
The monthly online photo contest, sponsored by the U.S. Department of Agriculture's (USDA) Animal and Plant Health Inspection Service (APHIS) Focus On Fish Health campaign, begins May 1 and will run through August 31. Winners are announced each month.
Dr. Janet Whaley, APHIS Aquaculture Program Manager, says, "We hope visitors who come to our website to enter the contest will stay to learn more about protecting fish from infectious diseases like viral hemorrhagic septicemia (VHS). We encourage them to spread the message that transferring water, bait or mud and vegetation between bodies of water threatens the boating and fishing activities we all enjoy."
Photographs should be submitted online to http://www.FocusOnFishHealth.org in two categories: Your Best Catch and Family Fun on the Water. A maximum of three photos can be submitted by each contestant.
During May, June, July and August, winners in each category will be posted on the website each month. Winners will receive a Focus On Fish Health duffle bag with hat and t-shirt!
More information including simple steps to protect aquatic life, contest rules and guidelines, are available at http://www.FocusOnFishHealth.org.
# # #