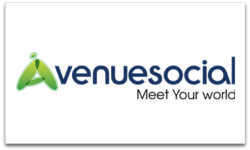 We're proud of the work we've done for Heineken International and our partner EURO RSCG
Sunnyvale, CA (PRWEB) April 29, 2011
The Red Star Soul campaign celebrated Black History Month with a global art contest. Social media marketing agency, EURO RSCG Worldwide, tapped Avenue Social to create the campaign after effectively partnering with AvenueSocial on two previous Facebook projects for Heineken International: Heineken's ThanksGiving app and Dos Equis' Victory app.
"Heineken and EURO RSCG are heavily focused on insuring an outstanding user experience," says Avenue Social Project Manager Ali Shah. "Their care, dedication and attention to detail, help us to create exceptional experiences for Heineken International's fans. Companies like Heineken International and EURO RSCG, understand that creating new content and experiences for fans, is the best way to retain and attract social media and mobile users. At AvenueSocial, we encourage all our clients to keep their content fresh, and are happy to brainstorm with clients and inform them of any new technical capabilities available to achieve that end. Our teams work around the clock, every day, on Facebook and mobile applications. Our constant exposure to these platforms keeps us on the cutting edge of their development capabilities."
Heineken's ThanksGiving, Party Planner, and related holiday-themed app campaigns gave users the opportunity to plan a party, share music with their friends, choose from a selection of festive seasonal wallpapers, or –to support responsible drinking -call a cab when needed. The over one million current users of Dos Equis' Victory app compete to add captions to pictures of the "World's Most Interesting Man" on an ongoing basis.
"We're proud of the work we've done for Heineken International and our partner EURO RSCG," explains Avenue Social CEO Salman Ghaznavi. "We look forward to creating more applications for them both. It's a pleasure working for clients who 'get it.' Social media has enormous opportunities for brand growth. Companies who effectively harness the power of social media will leave their competition in the dust."
Heineken International owns one of the world's largest networks of beer distributors and breweries. Their notable brands include: Heineken, Dos Equis, Tecate, Newcastle Brown Ale and Foster's.
EURO RSCG Worldwide was dubbed "the largest global agency (total accounts)" in 2010 by Advertising Age's Global Marketers Report. Euro RSCG helps brands worldwide to reach consumers by creating effective strategic advertising, marketing and social media marketing campaigns.
Avenue Social helps countless agencies, businesses and entrepreneurs start and expand their social media presence through custom application development, media buying and campaign management.
###