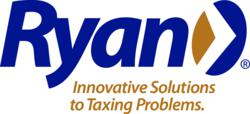 We are proud to reward Kelly Butler for the superior results she has delivered our clients, as well as her invaluable contributions to our continued growth and success.

G. Brint Ryan
CEO and Managing Principal
Dallas, TX (PRWEB) April 27, 2011
Ryan, a leading global tax services firm with the largest indirect tax practice in North America, today announced that Kelly S. Butler has been promoted to Principal. Ms. Butler is based in the Houston, Texas office and provides multi-jurisdictional transaction tax services, including representation, research, planning, and education to clients in multiple industries, with a specialization in health, manufacturing, and retail. Ms. Butler joined the Firm in July 2000 and becomes the 74th Principal on Ryan's leadership team.
Ms. Butler has been very influential in the ongoing development of Ryan's Professional Development Program, sharing her knowledge and expertise on multiple tax topics to ensure Ryan professionals continue to lead the industry in tax knowledge and innovation. As an active member of the Institute for Professionals in Taxation (IPT), she also speaks on a variety of regional tax issues and best practices for improving tax performance. Ms. Butler is a member of the Houston WorkLife Roundtable, comprised of Houston executives committed to sharing strategies for developing employee programs that provide work-life balance while improving organizational profitability. She holds a Bachelor of Business Administration degree in Finance from Texas A&M University.
"I have been able to realize the Ryan vision of providing its associates incredible career advancement opportunities in a flexible work environment that rewards results and superior client service," said Kelly S. Butler, Principal of Ryan. "I am truly honored to join the many industry-recognized tax executives on the Ryan leadership team."
"Ryan's aggressive growth and geographic expansion have provided our tax professionals opportunities for advancement, which are unmatched in the tax services industry today," said G. Brint Ryan, CEO and Managing Principal of Ryan. "We are proud to reward Kelly Butler for the superior results she has delivered our clients, as well as her invaluable contributions to our continued growth and success."
About Ryan
Ryan is a leading global tax services firm, with the largest indirect tax practice in North America and the seventh largest corporate tax practice in the United States. Headquartered in Dallas, Texas, the Firm provides a comprehensive range of state, local, federal, and international tax advisory and consulting services on a multi-jurisdictional basis, including audit defense, tax recovery, credits and incentives, tax process improvement and automation, tax appeals, tax compliance, and strategic planning. In 2010, Ryan received the International Service Excellence Award from the Customer Service Institute of America (CSIA) for its commitment to world-class client service. Empowered by the award-winning myRyan work environment, which is widely recognized as the most innovative in the tax services industry, Ryan's multi-disciplinary team of more than 900 professionals and associates serves many of the world's most prominent Fortune 1000 companies. More information about Ryan can be found at http://www.ryan.com.
###