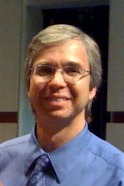 "Chorale members are very enthusiastic about their program" says Randy Thompson. "They sing with energy and a spirit that is rare for any venue."
Bartlesville, OK (PRWEB) April 27, 2011
The Oklahoma Wesleyan University Chorale Program will be hosting their Spring Concert Tuesday, May 3 at 7 p.m. in the OKWU Chapel. This concert will include the OKWU Chorale Groups; Chorale, Women's Ensemble and Men's Quartet and is free to the public.
The OKWU Chorale Program is under the direction of Professor Jonathan Stewart with Dr. Randy Thompson accompanying the Chorale and Miss Catherine Clark accompanying the Women's Ensemble.
The repertoire for the program will include sacred jazz, contemporary a cappella, Barbershop styles, world music and traditional arrangements.
A feature of the program will be a cycle of African-American spirituals entitled, "Feel the Spirit," by John Rutter.
Don't miss this energetic and fun filled evening as the OKWU Chorale Ensembles bring you this exciting program. "Chorale members are very enthusiastic about their program" says Randy Thompson. "They sing with energy and a spirit that is rare for any venue."
Oklahoma Wesleyan University is a four-year, Christian university of the liberal arts and sciences that is accredited by the North Central Association. OWU also receives professional accreditation from the National Council for Accreditation of Teacher Education (NCATE), the Commission on Collegiate Nursing Education (CCNE), and the International Assembly of Collegiate Business Education (IACBE). It is a member of the Council of Christian Colleges and Universities as well as the Council of Independent Colleges and Universities and the Association of Oklahoma Independent Colleges and Universities.
# # #