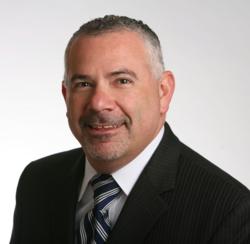 Bethesda, Maryland (PRWEB) April 27, 2011
Catapult Technology, Ltd. (Catapult), a leading Information Technology (IT) contractor to the federal government, announces that Mark Hunker, Chief Operating Officer and Executive Vice President, has been named one of the top COOs in the DC region by SmartCEO magazine.
Hunker was honored with five other COOs at the SmartCXO Awards at a gala at FedEx Field—home of the Washington Redskins—in Landover, MD on Tuesday, April 26th. More than 400 C-Level executives from the Washington, DC metro area convened to celebrate the various "CXO" award winners.
"The COO role is one of traffic cop, knowledge manager and parent," said Hunker. "You have to ensure that your organization stays focused. My main concern for Catapult since joining the company nine years ago has been keeping an eye on the 10,000 foot view. Are our strategic operational goals being met? Are we hitting our revenue and profitability targets? Are we hiring effectively and keeping turnover low? And are our customers satisfied?"
Randy J. Slager, CEO, Chairman, and founder of Catapult, concurred, adding, "Mark certainly makes sure Catapult meets its operational goals. He knows how to make quick, confident decisions and sticks with them. He has been instrumental to the growth of Catapult for nearly a decade, helping us evolve from a small 8(a) business to the mid-tier firm we are today."
SmartCEO magazine profiles Hunker and his fellow CXO award winners in its April 2011 edition.
The SmartCXO Awards honor chief executives such as chief financial officers (CFOs), chief operating officers (COOs), and chief information officers (CIOs) "who have gone above and beyond to support their organization's initiatives" based on criteria of SmartCEO's independent review team.
About Catapult Technology
Catapult Technology is a leading Service Disabled Veteran Owned (SDVO) Information Technology contracting firm that provides a wide array of Technology and Management Solutions and Enterprise Systems to the federal government. Catapult is focused on quality service delivery and has been independently certified as a Software Engineering Institute (SEI) Capability Maturity Model Integration (CMMI) Level 3 company and is also ISO 20000:2005 and ISO 9001:2008 registered. Catapult was founded in 1996 and is headquartered in Bethesda, Maryland. Go to http://www.catapulttechnology.com for more information.
# # #