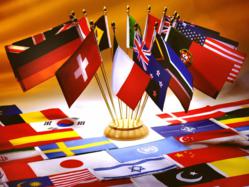 The web portal BHMI developed is allowing us to compile the necessary content, manage the approval process, and release the Learning Objects quickly and reliably.
Omaha, NE (PRWEB) April 29, 2011
Baldwin Hackett & Meeks, Inc. (BHMI) is a proven software services company that develops enterprise applications for businesses in a wide range of industries. Today, the company announced the creation of a Learning Objects Web Portal for SCOLA, a non-profit organization that is helping people around the world learn about other cultures, languages, and ideologies.
One of SCOLA's primary goals is to leverage modern information technology to overcome language barriers. SCOLA currently provides a wide range of subscription-based language learning services, including international online TV, videos, radio, and newspapers. These services represent an abundant amount of language learning resources from across the globe.
SCOLA had the vision of leveraging its resources to create an innovative set of language learning tools called Learning Objects, which are multimedia lessons that help individuals acquire a language, using a variety of technologies such as video, audio, and self-correcting questions. To make this vision a reality, SCOLA required a web portal to facilitate communication and information access for a number of user groups, including administrators, authors, translators, and subscribers.
"Over the years, SCOLA has acquired extensive international language resources and we wanted to use this information to create highly effective and interactive Learning Objects for our customers," said Francis Lajba, President and CEO of SCOLA. "The web portal BHMI developed is allowing us to compile the necessary content, manage the approval process, and release the Learning Objects quickly and reliably."
BHMI worked closely with SCOLA to create a web portal that met their specific business and functional requirements. The portal is being heavily used during the creation of the Learning Objects. For example, it is often necessary for the individuals creating the Learning Objects to request new content from SCOLA native speakers that are located around the world. The portal allows content information requests to be sent, tracked, and received by all parties involved with the creation of Learning Objects. The portal also manages that submission, review, and approval processes for each Learning Object. In addition, the web portal is used by subscribers to search, view, and complete the Learning Objects.
"BHMI is very impressed with the depth of international resources and the technology approach SCOLA is using to break down language barriers around the world," commented Dr. Lynne Baldwin, President of BHMI. "It was a privilege being part of the Learning Objects Web Portal project because it is going to allow many people to learn new languages."
ABOUT SCOLA
SCOLA is a non-profit educational organization that receives and re-transmits television programming from around the world in native languages. SCOLA also provides other language learning content on this website. Universities, Colleges, K-12 schools, cable systems, government language schools and individuals use SCOLA content for current news, language study, and cultural enhancement. SCOLA content is available via satellite, the Internet, and through participating cable providers. For more information about SCOLA, please visit http://www.scola.org.
ABOUT BALDWIN HACKETT & MEEKS, INC.
As a specialist in creating primary software applications, BHMI not only provides premier software development services but also a comprehensive set of consulting, design, engineering, development and support services that can help shape the future direction of any company's application infrastructure and technical landscape. Whether it involves a new idea to pursue, a new solution to design, a software application to migrate, or a completely new application to build, BHMI has the in-house personnel, application infrastructure, and technology to make it succeed. For more information on BHMI, please visit http://www.bhmi.com, download a brochure or watch a video.
###