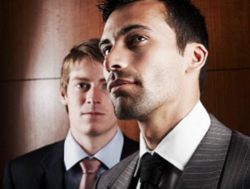 Billions of dollars and a nice hair piece will go a long way towards attracting women
New York, NY (PRWEB) April 27, 2011
You don't have to be the Don to get the women of your dreams. Now, thanks to The Social Man, men can find tips, tricks and techniques on how to get the women they've always desired.
"We've created these sites for guys everywhere," said business manager Christian Hudson. "With a worldwide audience of fans and loyal followers, we know that men are getting what they need."
On ThePowerToAttract.com, men can find advice on how to attract women, how to flirt, how to approach, and more. It's a comprehensive resource with real advice from the real world, and whether a man is single and looking to attract new women, or married and wants to spark more attraction in his marriage, he can find tips on The Power To Attract.
On WhatToTextAGirlYouLike.com, men will revel in advice on what to text a girl. It includes everything from tips on the first text message to a girl, to how to flirt with a girl over text. Readers can also find the bestselling B4UTXTHER program, which has now helped thousands of guys in that ever-so-critical period between first meet and first date.
And on TheSocialMan.com, tips on confidence and charisma abound. Men will discover how to overcome their doubts, become fearless in the face of risk, and unbreakable when they are tested by women and in life. Ask any woman what she wants in a man, and "confidence" is consistently the number one answer. There's nothing more attractive to women than a naturally charismatic, confident man – and whether he's a wealthy real estate developer or not, he can find the confidence he needs at The Social Man.
"Billions of dollars and a nice hair piece will go a long way towards attracting women… and attracting attention for presidential campaigns," said Hudson. "But for the everyone else, whether they have a real birth certificate or not, we've got the attraction stuff covered."
If a man is single, there's no doubt that he can find the advice he needs, to get the women he wants, on sites from The Social Man. As one of the longest-standing and most reputable businesses in Men's Coaching, The Social Man is trusted by hundreds of thousands of men to provide the advice and motivation they need to live their best lives. The Social Man has coaches in New York City, San Francisco, Singapore, and London, and a worldwide reach to hundreds of thousands of men.
###