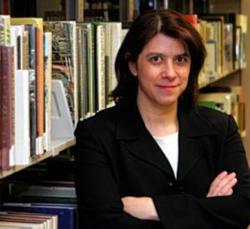 "Children are comfortable with this technology but they are not truly knowledgeable. And as challenging as it is to understand this mass proliferation of connected devices, parents.. need to make it a priority in order to prepare children.." Dr. Englander
Cambridge, MA (PRWEB) April 28, 2011
Elizabeth Englander, PhD, director of Massachusetts Aggression Reduction Center (MARC), has spoken at hundreds of schools, colleges and conferences and has trained thousands of teachers, administrators, parents, community groups, and students about the complex, rapidly changing landscape of our "connected" existence. From smartphones ("portable computers") and social media to email and texting/sexting, Dr. Englander will address the importance of understanding technology—so that parents and educators can help children to master it, and not be mastered by it. Dr. Englander will present "Internet Safety and Cyber-bullying: Social Success Online," May 4, 6:30 p.m. at Cambridge Friends School, an independent Quaker school for grades Pre-K-8.
"Connected devices are pervasive for today's youth. Mobile phones, tablet PCs, personal media players, notebook PCs, even console video games, are connected to the Internet," said Dr. Elizabeth Englander, director, Massachusetts Aggression Reduction Center (MARC). "Children are comfortable with this technology but they are not truly knowledgeable. And as challenging as it is to understand this mass proliferation of connected devices, parents/guardians and educators need to make it a priority in order to prepare children for cyber-success online."
"Nationally recognized for her primary research on cyber-success and locally known for her collaboration with the Massachusetts State Senate on our state's anti-bullying legislation, Elizabeth Englander is at the forefront of demystifying the online experience of today's youth," commented Peter Sommer, head of school, Cambridge Friends School. "Her work is of vital interest to our school's community—and to the greater community of people of which we are a part. We are simply thrilled that Dr. Englander will present such a compelling topic at Cambridge Friends School next week.
Dr. Englander will address issues such as:

Understanding technology is one of the essential skills that children will need to learn. It has also made parenting more complex.
Mobile phones are not phones; they are portable computers. Fewer than 10% of children use cell phones to make phone calls.
Facebook, MyLOL, Buzz and other social media platforms create security risks through the hundreds of applications populated on their sites.
Honesty Box and Formspring are two of the new-generation social media sites that allow people to answer "candid" questions about one another.
Sexting is a big problem. Dr. Englander's research with focus groups reveals that most children who sext do it because they feel coerced, although the common misunderstanding is that it's done to attract boyfriends/girlfriends.
The Internet is absolutely not private! Children need to learn how to go online safely. There are ways for parents/guardians and educators to help them to achieve this. Dr. Englander will share some of those ways during her May 4 talk.
For More Information
Dr. Elizabeth Englander will present "Internet Safety and Cyber-bullying: Social Success Online", May 4, 2011, 6:30 p.m. for pre-seminar social, 7:00 p.m. for seminar, Cambridge Friends School Meeting Hall, 5 Cadbury Road, Cambridge, MA. The seminar is free and open to the public.
About Cambridge Friends School
Cambridge Friends School (CFS), the only Quaker school in Massachusetts, is a co-educational elementary school enrolling 190 students in pre-K through grade 8. Established in 1961 under the care of Friends Meeting at Cambridge, Religious Society of Friends (Quakers), CFS's mission is to provide an outstanding education. Guided by Quaker principles—universal values such as equality, integrity, community and peace—CFS engages students in meaningful academic learning within a caring community strongly committed to social justice. CFS encourages all students to develop their intellectual, physical, creative and spiritual potential and, through the example of their lives, to challenge oppression and to contribute to justice and understanding in the world. For more information, visit: http://www.cfsmass.org.
###