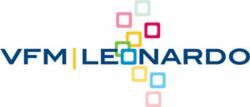 Toronto, ON (PRWEB) April 27, 2011
Hotels of all brands and sizes are catching on to visual merchandising as an effective way to capture the attention (and bookings) of online travel shoppers. VFM Leonardo, online media company and leader in online visual merchandising best practices for hotels globally, invites hotel property and management company marketing and e-commerce professionals to attend an educational webinar on How Hotels are Boosting Bookings through Visual Merchandising taking place on Thursday, April 28, 2011 at 1:00p.m. Eastern.
Attendees will learn:

How VFM Leonardo works with the world's hotel chains
Where and how online travel shoppers research and book hotels
Why hotels that apply visual merchandising are getting more bookings
Best practices in online visual merchandising
Real examples of how hotels are driving more bookings through visual merchandising
Speakers:

Darlene Rondeau, Vice President, Best Practices, Online Merchandising at VFM Leonardo
Elana Palmer, Director of Sales, VFM Leonardo
About VFM Leonardo
VFM Leonardo is a technology leader in online visual content management and distribution systems. VFM Leonardo's VScape® and VBrochure™ products leverage the distribution capabilities of the VNetwork™, the most universally accepted and largest online visual content distribution network for the global travel industry including all four global distribution systems (GDSs), Pegasus and travel-related channels including online travel agencies, travel research and supplier web sites, search portals, review, travel editorial and major social media and video sharing sites. VFM Leonardo offers the hotel industry the most effective digital asset management and online merchandising systems available today and effectively reaches tens of millions of consumers monthly with over 1,000,000 visual images (photos, virtual tours and videos) on more than 30,000 travel and social media websites in the VNetwork including Amadeus, Galileo, Sabre, Worldspan, Pegasus, Travelocity, Orbitz, Priceline, Tripadvisor, Yahoo! Travel, Kayak, Google and many more for 90,000 hotels worldwide. For more information about VFM Leonardo, visit http://www.vfmleonardo.com.
Socialize with VFM Leonardo.
Twitter
Facebook
Blog
Media Contact
Julie Ford, VFM Leonardo Inc.
Toll free: 1-877-593-6634
Phone: 416-263-5446
Fax: 416-593-7572
Email: press(at)vfmleonardo(dot)com
###