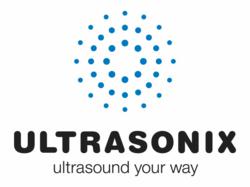 There is great potential to sell our ultrasound products directly to customers in France so we are opening an office near Paris to address the specific requirements of this market.

- Laurent Pelissier, CEO, Ultrasonix Medical Corporation
Richmond, BC, Canada (PRWEB) April 28, 2011
Ultrasonix Medical Corporation, a leading developer and manufacturer of premium quality diagnostic ultrasound imaging systems, is establishing direct sales operations and an office in France to support Europe, the Middle East and Africa (EMEA) markets. The company has appointed Franck Labbe as General Manager of the company's EMEA operations.
"There is great potential to sell our ultrasound products directly to customers in France so we are opening an office near Paris to address the specific requirements of this market," said Laurent Pelissier, Chief Executive Officer of Ultrasonix. "We are very fortunate that Franck Labbe has agreed to lead our EMEA operations. With his experience and knowledge of medical imaging, we expect to quickly expand our sales in France while maintaining successful distribution partnerships in the rest of the EMEA region."
Labbe has more than 20 years of experience in medical imaging. For the last four years he has been the CEO of France Medical Systems, which successfully distributed Ultrasonix products in France. Prior to founding his own company, Labbe worked for Philips Healthcare as Sales and Marketing Manager for the French Territory (CT MR Nuclear Medicine X-ray and CV). He started his career as a commercial engineer at ATL, and then became Area Manager of France representing Cardio-Vascular products for ATL.
Ultrasonix will continue to sell through distributors outside of France. Gunnar Olafsson, General Manager, Europe and David Woodhead, General Manager for the Middle East and Africa will continue to lead these regions.
While ultrasound technology has been traditionally used by radiologists, Ultrasonix is also popular for non-traditional ultrasound applications such as Emergency Medicine, Anesthesia, Pathology and Fertility markets where ultrasound is being used at the point of care for faster diagnosis and to guide procedures. The company's products are designed to be easy to use for both experienced and novice users.
About Ultrasonix: Ultrasonix develops and manufactures diagnostic ultrasound imaging systems with customizable touch screens to simplify workflows. The company's systems are built on an open software platform that enables remote service and easy updates to keep current with advancements in imaging technology. Founded in 2000, Ultrasonix is a privately-held company headquartered in Richmond, British Columbia, Canada.
# # #