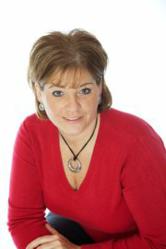 Every added ingredient is extraordinary in purpose
(PRWEB) April 27, 2011
A Trend Setter in Mineral Makeup known as Timeless MineralsTM, manufactured by Sisel International, became a new beauty strategy for Nancy Olson, who is also known as "The Celiac Warrior." The Celiac Warrior, Nancy Olson, shares her beauty secrets with women who believe that beauty really is skin deep and who want the healthiest, most natural formulations available.
According to Nancy Olson, "Protecting my skin from harmful ingredients found in most cosmetic lines is no longer a worry for me. After extensive research, I can say Timeless MineralsTM offers the most natural alternative compared to any other beauty solutions out there."
In her interview with publicist Tatyana Gann, Olson relates, "Timeless MineralsTM was the perfect choice for me to maintain and enhance my skin. I was very impressed by the way the colors radiated vibrantly from my skin, giving me a more natural and youthful appearance. This was extremely important to me as my skin was beginning to reveal significant aging, due to the effects of my having Celiac disease."
Olson stresses that Timeless MineralsTM offers the finest, most natural ingredients that can be found in Mother Nature. In addition to providing a more youthful appearance, they also contain NO chemicals that are harmful to the skin.
According to recent trends in mineral makeup, it is critical that real beauty begins with healthy skin. Timeless MineralsTM is not only the leader of this trend, but it also capitalizes on educating consumers on the many benefits of mineral makeup.
As a result of her own extensive research on the subject, Olson shares these Timeless MineralsTM benefits:

It will not block the pores of your skin
It is all natural and hypo-allergenic
Offers complete coverage for all kinds of skin imperfections
Long Lasting, requiring less touchups throughout the day
Contains natural sun screens
Microscopic particles form a barrier that protects skin and yet allows it to breathe
Asked what makes Timeless MineralsTM unique, Olson shares a philosophy adopted from Sisel International; "Every added ingredient is extraordinary in purpose." The exclusive formulations promote the highest possible health standards while the arresting colors leave consumers delighted with their choice.
To learn more about Nancy Olson's trending mineral makeup solutions, visit http://www.mysisel.com/healthforever
To read about Olson's Celiac journey and get complete access to her free tips and advice to Living a Gluten Free Healthy Lifestyle, visit her blog at http://www.thrivingwithceliac.com
For Media: Nancy Olson is available for speaking, events and expert quotes.
About Nancy Olson: Nancy is a Celiac Warrior that lives in Minnesota, writing to inspire others with celiac disease or other health issues to not allow them to take over your life. Nancy has had many health challenges in the past; because of her celiac diagnosis, she has been eating a gluten free lifestyle for over 5 years. Nancy is the leader of two celiac support groups in central Minnesota.
Nancy Olson can be reached at 320-766-5368 for further questions regarding celiac disease and her weight loss solutions.
Publicist, Tatyana Gann: 615.354.7625
###