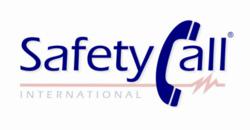 Consumers and others will expect manufacturers to review incidents involving their products.
Bloomington, MN (PRWEB) April 29, 2011
The Consumer Product Safety Commission's new product safety database has received an average of 30 submissions each day since the database went live on March 11, 2011. While the database provides consumers with a valuable service – the ability to report about products that are potentially unsafe or hazardous – manufacturers will need to develop strategies to respond to, track and deal with consumer complaints.
Industry experts from SafetyCall International, an industry leader in adverse event management and post-market surveillance services for industry, will discuss the ramifications of the Consumer Product Incident database at the Society of Consumer Affairs Professionals (SOCAP) Symposium and the Consumer Specialty Products Association (CSAP) Midyear Meeting next week.
Regulatory Specialist Ryan Severson will speak on Tuesday, May 3, at the SOCAP 2011 Symposium in Las Vegas, Nevada. The full day session - Staying in the Know: Policy and Regulatory Issues Impacting Customer Care - will focus on the CPSC product incident database and its impact on customer care.
Severson is a Regulatory Specialist with SafetyCall International P.L.L.C. His regulatory affairs experience has focused on the EPA's FIFRA 6(a)2 reporting, FDA's Medwatch and the new CPSC Consumer Product Incident Database. In addition to regulatory compliance, Severson assists SafetyCall clients with product-associated, spontaneously reported adverse events and the manufacturer's role in defining product safety.
Rick Kingston, PharmD, will speak on Tuesday, May 3, at the Consumer Specialty Products Association (CSPA) Midyear meeting in Chicago. He will provide an update on the new CPSC incident database, and will lead a panel discussion on manufacturer experience to date in receiving, investigating and responding to consumer reports of product related injuries.
Dr. Kingston is the President, Regulatory and Scientific Affairs at SafetyCall International. His academic career spans more than 30 years at the University of Minnesota where he attained the rank of full Professor in the Department of Experimental and Clinical Pharmacology and currently serves as Clinical Professor, in the College of Pharmacy.
He was the co-founder of the Minnesota Poison Control System and its Regional Poison Control Center where he served for 18 years. He has authored more than 100 peer reviewed scientific abstracts, publications, confidential technical white papers and textbook chapters in critical care medicine, pharmacology and toxicology.
SafetyCall International has developed a new Consumer Product Incident Database service to help manufacturers and private labelers of consumer products properly review and address incidents reported to the CPSC incident database.
"SafetyCall can serve as a primary contact between the CPSC and manufacturers, and can directly receive all adverse events reports forwarded from CPSC," said Kingston. "Consumers and others will expect manufacturers to review incidents involving their products and determine if there is a safety issue or not. Manufacturer responses will be shared publicly and monitored by regulators and numerous other entities, both public and private."
SafetyCall International, P.L.L.C. is a multidisciplinary healthcare firm focused on providing manufacturers services in the area of post-market medical surveillance, product safety and regulatory reporting support for adverse events.
For more information about the CPSC Consumer Products Incident Database service or for other services including SafetyCall's program addressing the new Canadian regulations for manufacturer reporting of serious adverse events, please contact Kathy Wahlers, Director of Sales and Marketing, 952-852-9503.
# # #