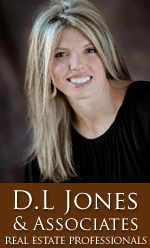 Phoenix, AZ (PRWEB) April 28, 2011
Michelle Newstrom, a prominent Northwest Phoenix Realtor specializing in country club homes and active adult communities, recently announced the launch of her new website, http://www.AZLifestyleLiving.com. A fresh resource for homebuyers and sellers in the region, the site boasts a comprehensive suite of tools and services aimed towards streamlining the home-buying and selling process.
"There's a wide variety of country club homes and Phoenix active adult communities to choose from right now," says Newstrom, "and the number of choices can often be a bit overwhelming even for those who are familiar with the area. Through my new site, I hope to provide online users with a little more clarity as well as relevant, easily accessible information that will help them in their decision-making."
Newstrom has extensive experience in new home sales and has an in-depth knowledge of the diverse communities and real estate markets of the Greater Phoenix area. This is evident in her new website, which not only features listings of Northwest Phoenix country club homes, but also offers articles and tips for homebuyers and sellers, real estate news and financing information, and resources on short sales, foreclosures, auctions, and bank-owned properties.
"Today's real estate market is complex and fast-changing," says Newstrom, "and successfully navigating it requires having access to up-to-date information. This is what I strive to provide here in my new website. Whether you're interested in Northwest Phoenix golf course homes or you're thinking about selling your property in the region, you will find relevant resources here."
For more information on Newstrom's wide range of real estate services and to learn more about Northwest Phoenix and its numerous real estate opportunities, visit AZLifestyleLiving.com or get in touch with Michelle Newstrom directly.
###