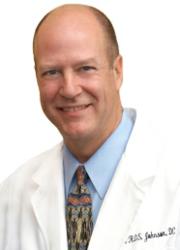 We are exposing ourselves to more stress than ever
Shelby Township, MI (PRWEB) April 29, 2011
Johnson Chiropractic Neurology & Nutrition announces the launch of their new NRG Nano Standard-of-Care Wellness System, which uses bio-energetic stress reduction therapy to identify internal and external stressors that contribute to illness and disease.
According to the American Medical Association, stress is a factor in more than 75% of sickness today. In fact, research suggests that stress contributes to many common ailments including musculo-skeletal disorders, headaches and migraines, common colds, sinusitis, digestive issues, insomnia, depression, dependency, skin irritations, excessive weight gain/weight loss, nausea, allergies and asthma, heart disease, ADD/ADHD and many others.
This system not only identifies harmful stressors, but provides a non-invasive treatment that conditions the body to effectively manage the stress so that you maintain your health. "We are exposing ourselves to more stress than ever", says Dr. Karl R.O.S. Johnson, DC of Johnson Chiropractic Neurology & Nutrition. "Whether it's financial stress, family pressures, environmental stressors such as hay fever or pollen, work-related stress or other types of stress, these all take a toll on our everyday health."
While the system cannot remove the physical stressor or make the financial problems disappear, what it does is changes how your body copes with the stressors from a health perspective. By receiving NRG therapy, the body creates a barrier so that the stressors no longer deteriorate health and allows the body to function at optimal levels.
During the first visit, patients receive a 100-point Wellness Inspection utilizing an FDA-cleared biofeedback device that provides a report of findings that identifies what stressors may be contributing toward their health issues. These findings are prioritized from most severe to least severe and indicate whether they are contributing toward acute or chronic conditions. The NRG system is capable of detecting over 160,000 different stressors.
To address the identified stressors, therapy sessions use the NRG Corrective LED Light Wand to transmit a series of bio-energetic frequencies, unique to each individual, back into the body to condition the body to no longer react negatively when exposed to the stressors. Most patients only require between 4-7 therapy sessions.
For more information on the NRG Nano Standard-of-Care Wellness System please contact Johnson Chiropractic Neurology & Nutrition
About Johnson Chiropractic Neurology & Nutrition
Johnson Chiropractic Neurology & Nutrition Center provides chiropractic, nutrition, stress reduction therapy, and exclusive Johnson Neuro-Metabolic Therapy treatments for chronic conditions. These services combined with the proprietary progressive analytical procedures Dr. Johnson uses allows Dr. Johnson to locate the cause of your health problems - not just treat your symptoms. Our goal is to enable you to experience quality living for life. Dr. Karl R.O.S. Johnson is the center's founder, chiropractic physician and clinical nutritionist. For more information please visit our http://www.HelpMyChronicPain.com website.
###