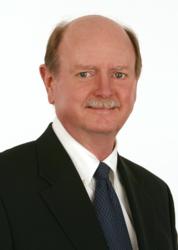 Needham, MA (PRWEB) April 28, 2011
Olin College President Richard K. Miller has won the Donald E. Marlowe Award for distinguished education administration from the American Society for Engineering Education (ASEE).
The prestigious award recognizes individuals who have made significant ongoing contributions to education for engineering and engineering technology through unusually effective national leadership and example. The recipient must also have demonstrated an understanding and responsiveness to societal and technological change through creative and dedicated administrative skill and leadership.
"At Olin College, Miller's particular model of engineering education—with its emphasis on innovation and entrepreneurship, early design experiences, intentional development of right brain thinking, team work and leadership—is beginning to prove itself through high levels of student satisfaction and students especially motivated to change the world," said Thomas Katsouleas, dean at Duke University's Pratt School of Engineering, in nominating Miller for the award.
President Miller will receive the award at the Annual Awards Banquet on Wednesday, June 29, in Vancouver, British Columbia. The banquet is the culmination of the society's Annual Conference and Exposition, which will be held June 26-29, 2011 at the Vancouver Convention Center.
About Franklin W. Olin College of Engineering
The Franklin W. Olin College of Engineering is a private undergraduate engineering college located in Needham, Massachusetts. The College opened in 2002 and has since graduated more than 300 students. Olin College's mission is to prepare students to become exemplary engineering innovators who recognize needs, design solutions, and engage in creative enterprises for the good of the world. To that end Olin College has brought together some of the best minds and the best ideas in engineering education to develop a hands-on, interdisciplinary program geared toward today's technology challenges. More information can be found at http://www.olin.edu.
# # #