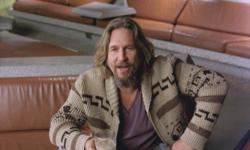 (PRWEB) April 28, 2011
Profiles in History, run by Joe Maddalena, is set to hold a multi-million dollar Hollywood memorabilia auction May 14 and May 15 at the Saban Theater in Beverly Hills.
Over 1,600 available lots include coveted items from Disney Animation history as well as original apparel worn by stars in some of Hollywood's most popular movies.
Among the items is "The Dude" signature cardigan sweater worn by Jeff Bridges throughout The Big Lebowski (top right). Pendleton Woolen Mills offered the original sweater in 1998 when the film was made. Pendleton offers a tribute version, inspired by the original zip-front cardigan, in their fall 2011 Menswear Collection that will be available at retail in September (left).
"When we brought back this sweater for fall 2011, we had no idea that Profiles in History was going to add the original worn by Jeff Bridges to the auction," said Jim Buckner who heads the Menswear Division for Pendleton. "We simply love the sweater and knew that its classic design and great patterning was perfect for the season. So if you can't buy the original, which we suspect will fetch a pretty penny, this fall customers can buy the new Dude Cardigan by Pendleton, sure to be a new classic."
# # #