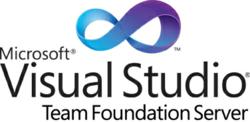 We saw a demand for TFS hosting from European developers. So we are very excited to expand our hosted TFS service into Europe and provide a source control solution that is closer to them.
Pasadena, CA (PRWEB) April 28, 2011
DiscountASP.NET, a leader in Team Foundation Server (TFS) hosting, announces the launch of hosted TFS services in Europe in a UK-based datacenter. With this expansion, DiscountASP.NET provides a Software-as-a-Service (SaaS) solution for source code version control and bug tracking that is in closer proximity to European developers.
Microsoft Visual Studio Team Foundation Server 2010 is the collaboration platform that is at the core of Microsoft's application lifecycle management solution. With DiscountASP.NET's hosted TFS solution, Microsoft developers can use familiar Visual Studio development tools to manage source control and track bugs, whether the developer works alone or with a team of developers.
"Our Team Foundation Server hosting solution is a separate service, so developers do not have to be a DiscountASP.NET web hosting customer to take advantage of TFS," added Takeshi Eto.
The TFS Basic Hosting service starts at $20 per month per user. The TFS account comes with one collection, within which developers can manage unlimited projects. Getting started with hosted TFS is easy with a 30 day free offer. For more information, visit http://www.discountasp.net/tfs
About DiscountASP.NET
DiscountASP.NET is an innovative leader in hosting solutions for .NET developers, focused on providing the best value in ASP.NET web hosting and Team Foundation Server hosting. A Microsoft Gold Certified Partner, DiscountASP.NET recently launched hosted Urban Turtle scrum tools as an add-on for TFS hosting customers. As a leader in cutting edge ASP.NET web hosting, DiscountASP.NET supports the latest Microsoft stack with ASP.NET 4.0, SQL 2008 R2, MVC 3, Razor View Engine, WebMatrix, and web deploy. Through strong word-of-mouth and their commitment to ASP.NET technology, DiscountASP.NET has become the choice for affordable enterprise-class ASP.NET web hosting and TFS hosting.
For more information, visit http://www.DiscountASP.NET.
All trademarks are the property of their legal owners.
###