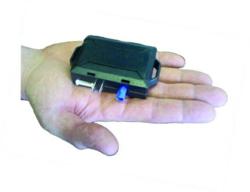 "...best yet, with our free tracking unit offer, customers seeking GPS tracking ability can pay just one time for their tracking service and get the GPS tracking unit free!"
Temecula, CA (PRWEB) April 28, 2011
Payment Guardian, Inc. has officially put the GPS Tracking industry on notice: tracking the most important things in your life is now easier and more affordable than ever before.
Payment Guardian, Inc, one of the most reliable and trusted names in the GPS tracking industry announces the launch of a brand new product for the consumer market:
The GPS Guardian Automotive tracker is an installed solution that enables vehicle owners to locate their vehicle any time, any where. Whether the goal is to keep track of teenage drivers (http://www.guardiangpstracker.com) or to recover a stolen vehicle (http://freetrackingsystem.com), Guardian Tracker GPS tracking systems has the solution.
The key message behind the GPS Guardian product line is affordability and convenience. As Brian Snyder, CEO of Payment Guardian Inc. noted, "Our Guardian Tracker product line has gone the GPS tracking industry one better. Where most companies in this industry require annoying monthly charges that get charged to their customers' credit card month after month after month, our GPS Guardian provides for a simple, low cost solution for tracking your valuable car, boat, RV and more. Best yet, with our free tracking unit offer, customers seeking GPS tracking ability can pay just one time for their tracking service and get the GPS tracking unit free!"
For media inquiries, to arrange for an interview or for more information, please contact Marty M. Fahncke at FawnKey & Associates at 913-879-2209.
About Payment Guardian, Inc
Since 2003, Payment Guardian Inc. has been providing Asset protection and Vehicle tracking solutions to Financial Institutions, Dealers, Credit Unions & Subprime Lenders to protect their leased and financed assets & collateral. Utilizing the latest in leading-edge wireless technologies, our new GPS Guardian and Guardian Tracker branded products are available direct to the public sectors as extremely affordable and effective solutions to protecting practically anything that's valuable. Whether it's family members, consumers, businesses, or law enforcement applications, Payment Guardian Inc. has a GPS Tracking solution for every security need no matter how large or small. With tens of thousands of GPS tracking devices sold, Payment Guardian Inc. has become one of the most reliable and trusted names in the GPS tracking industry. To learn more about our products and how to get one free, visit our website at http://freetrackingsystem.com/.
# # #