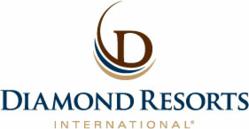 Las Vegas, Nev. (PRWEB) April 27, 2011
Diamond Resorts International® announced today that it has completed a securitization involving the issuance of $64.5 million of investment-grade rated securities. The issuance was completed through Diamond Resorts Owner Trust 2011-1 and was comprised of "A" rated vacation ownership loan backed notes. The transaction achieved a 95% advance rate against the outstanding balance of the receivables in the securitization portfolio.
"We are very pleased with the completion of this transaction. It reflects the superlative quality of our vacation ownership receivables, the efficiency of our servicing platform and the strength of our hospitality management and vacation ownership businesses," said David F. Palmer, President and Chief Financial Officer, Diamond Resorts International®.
The transaction was completed in reliance upon Rule 144A and Regulation S as a placement of securities not registered under the Securities Act of 1933, as amended, or any state securities law. All of such securities having been sold, this announcement of their sale appears as a matter of record only.
# # #