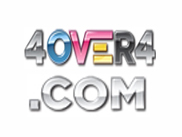 As a company, 4OVER4.COM has ideals rooted in innovation, exceptional customer service, quality products, fast turnarounds, affordable prices, and respect for the environment.
Astoria, NY (PRWEB) April 28, 2011
The new range of high quality yet affordable large format printing products includes high quality poster printing, vinyl banner printing, canvas prints, as well as other large format solutions including banner stands for displays and promotional purposes. The new products are being targeted at businesses or individuals seeking quality materials and prints for low cost yet highly effective advertising, marketing or public relations campaigns. The introductory 25% discount will also help businesses embarking on large-scale projects to reduce costs. The new range consists of quality semi-gloss posters, hi-gloss posters, gloss canvas prints, matte canvas prints, vinyl banners, adhesive back vinyl, and posters made with other materials.
Banners of various materials are particularly suited for outdoor applications because of their durability with some being highly resistant to adverse weather conditions including prolonged exposure to sunlight and rain. Vinyl banner solutions are ideal for long-term outdoor deployment and remain robust for many months at a time. Vinyl Banners from 4OVER4.COM are also fade resistant, as well as water and tear resistant, with optional grommets for easy setup.
There are many Vinyl banner options available from 4OVER4.COM - customers can select from a broad range of permanent-adhesive and removable-adhesive types, including 4 mil top-coated Vinyl banners, which feature permanent adhesive for bumper stickers and ultra low peel removable adhesive for reusable applications. An 8 mil static cling banner is also available. This type of banner comes in white and transparent vinyl and is ideal for window advertisements. It is also highly plasticized and adheres to almost every smooth surface, while being easily removed.
Posters printed on paper are ideal for indoor applications - they are not able to withstand harsh outdoor weather conditions like the Vinyl banners, but deliver brilliant and eye-catching results when used for photo prints, marketing posters and tradeshow displays. 4OVER4.COM offers exceptional poster products including the superior 10.4 mil semi-gloss and hi-gloss posters for sharp, vivid prints. This is remarkable because most competitors offer the inferior and less capable 5 and 7 mil papers.
4OVER4.COM posters and banners come in any size (up to 60" x 100") at exceptionally low prices, with optional mounting and laminating options available.
For more artistic projects, customers can go for the artist-grade gloss and matte canvas prints from 4OVER4.COM. The gloss and matte canvas prints are water-resistant and finished with a low glare coating which enables both fine and bold images to be displayed vividly. The canvas prints are great for fine art or photo reproductions and can be stretched or framed. The gloss and matte canvas prints are both artist-quality, and are available in any size (up to 60" x 100") with optional 2" borders for gallery wrapping.
In addition to the standard large format banners and posters, 4OVER4.COM also provides custom printing solutions for customers who wish to use other materials including Tyvek, Polyester Fabric, Polypropylene, Watercolor Art Paper, Clear and Backlit film, as well as Car Magnet Material - The company is clearly focused on offering the widest variety of products to its customers.
Whether for posters, banners or canvas prints, 4OVER4.COM provides a simple 3-step process for large format printing. Customers will initially need to have the design which they intend to print. 4OVER4.COM expert graphic designers can also create the designs if the customer so requires. Next, customers upload the designs to the 4OVER4.COM website and receive free online proofs of the work. Once approved, 4OVER4.COM will deliver the large format print work to a location of the customer's choosing - talk about an easy and convenient online printing system.
Large format prints are ideal for advertising, marketing or public relations, and they come in handy when there is a large target audience but limited resources to campaign. Because the banners and posters are large, they can be viewed by a significant proportion of the target audience when strategically positioned. Also their size enables them to pack more punch - in advertising, bigger is better. The bigger the poster, the more the audience will be compelled to observe it, and because graphics are brighter and text is clearer, the whole message and concept of the advert is generally more fluid and perceptible to the observer, so the large prints hit home louder, harder and quicker - and with 25%, it is clearly a perfect solution for small businesses.
4OVER4.COM provides only the highest-quality print materials for its large format prints, and customers are assured of highly-affordable low prices. Quoting a company spokesperson on the new products;
"As a company, 4OVER4.COM has ideals rooted in innovation, exceptional customer service, quality products, fast turnarounds, affordable prices, and respect for the environment. We listen to our customers. That is why we are constantly looking for ways to give them the very best of service by employing the very best materials and processes to create high quality, high value printing solutions that are cost-effective and ideal for our customers' purposes. Our new large format printing solutions are an embodiment of that philosophy."
To obtain the limited-time only 25% discount, interested buyers will need to use the Coupon Code: LFP25 when making purchases online. To learn more about 4OVER4.COM and their high value large format printing solutions, visit 4OVER4.COM on the web at www (dot) 4OVER4 (dot) com.
About 4OVER4.COM
Online printing company 4OVER4.COM, a NYC Printing firm, is a green printing company that serves tens of thousands of clients nationally and whose printing New York facility began operations in 1999. 4OVER4.COM provides unmatched technical and customer support and instant online pricing and ordering for full color printing services. Since 1999, 4OVER4.COM has offered free expert file review and free online proofs without any obligation to purchase. As a green printing company, our corporate philosophy as well as our business practices, support sustainable environmental renewal. We are happy to lead the way with environmentally and socially responsible printing practices and projects among national as well as New York Printers.
# # #