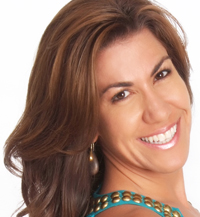 "Preview calls are absolutely essential in creating a six-figure launch," says Lisa. "Most entrepreneurs don't know how to do them right – and if you miss even one step, you could be leaving hundreds or thousands of dollars on the table."
San Diego, CA (PRWEB) April 30, 2011
It's easy to choke when presenting the price for a product or program – but there's a way to do it so ideal clients feel like they're getting a great steal.
The Queen of Sales Conversion, Lisa Sasevich, has just released the third video in a 3-video series detailing a proven method for creating a preview call that has clients pulling out their wallets. In this video, Lisa reveals her proven preview call system, including steps to overcome any resistance ideal clients may be experiencing.
"Preview calls are absolutely essential in creating a six-figure launch," Lisa said in a recent statement. "Most entrepreneurs don't know how to do them right – and if you miss even one step, you could be leaving hundreds or thousands of dollars on the table."
Lisa has designed this video series strictly for entrepreneurs who are considering launching a teleseminar or other product or program. Lisa grew her business from $130,000 to $2 million in one year, then doubled that to $4 million the following year – all through the power of teleseminars.
She is going to reveal the exact formulas and systems she has used to experience these results, so viewers will learn from her mistakes and power forward at an accelerated pace.
Business owners often choke when presenting the prices for their products or programs – but if they know how to present those prices using a proven system, they won't have to worry about price objections ever again! That's why Lisa is walking viewers through her steps to creating a preview that provides amazing value and big sales results – and she's following it up with a free tele-training that contains her proven system for creating huge launches.
Get the details here: http://www.6FigureLaunches.com
# # #