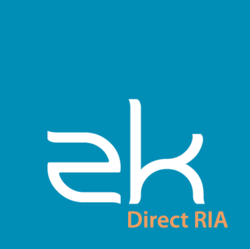 The ability to use ZUL to prototype a screen with user feedback is extremely useful. The
prototype can then be developed into the actual interface, reducing initial development time
Manchester, England (PRWEB) April 28, 2011
ZK is a leading open-source Ajax development framework that is developer-centric – a first and revolutionary concept of a Server+client Fusion architecture, providing maximum enterprise development productivity and expertise in supplying a rich user interface with minimum time and cost. Since its debut in 2005, ZK has attracted more than 1.5 million downloads and is now deployed in over 100 Fortune 500 companies across 190 countries around the world.
Spidex is the UK and Irish distributor of the market-leading Enterprise Asset Management (EAM) System Mainsaver used in over 3,000 locations worldwide with applications in manufacturing, facilities and utilities sector.
The aim of this collaboration was to develop the Spidex Web Maintenance Module (WMM) using the ZK framework in order to allow Spidex customers to indulge in more efficient access to information required to do their day-to-day jobs in terms of time and methodology.
The challenge was to provide two means of Web navigation for the WMM user interface – a "mouse" driven approach and a "touchscreen" interface. Spidex desired an improvement of the "mouse" driven approach offered by Struts or JSP and wishes to produce a balance between usability of controls and being able to display sufficient information to users in a Web environment for the "touchscreen" approach.
Originally, ZK, GWT (Google Web Toolkit), Spring MVC and Echo were in the picture for appraisal. After numerous critical evaluations, ZK proved itself to be the most valuable to Spidex. ZK was proudly selected not only on the basis of it being developer-centric, easily compatible with Hibernate or iBatis, but also for the reason that it provides a straight forward markup language that enables web developers to rapidly prototype screens at minimum time - huge advantage over its competitors.
"The ability to use ZUL to prototype a screen with user feedback is extremely useful. The prototype can then be developed into the actual interface, reducing initial development time" remarked Nicole Stevens, Technical Director at Spidex.
Today, the ZK-based Spidex CMMS is widely used by engineers around the world as a powerful tool providing them with order, efficiency and predictability while the ZK team continues its cutting-edge innovation proving to the world that ZK isn't just a framework.
About Spidex
Spidex Software Limited is the sole UK and Ireland reseller for Mainsaver, one of the world's most popular, versatile and easy-to-use CMMS (computerised maintenance management) systems. Mainsaver is used successfully in over 3,000 locations across the globe, delivering optimum asset care across the full spectrum of operating environments - from factories to hospitals, from colleges to dockyards, from power stations to airports. Whatever machinery or facilities they are responsible for, no matter how large or small the operation, engineering maintenance teams across the world trust Mainsaver to support the effective management of their day-to-day activities, as well as providing the necessary information to support their strategic improvement objectives.
About Potix
Potix Corporation develops and supports ZK, the #1 Ajax solution on SourceForge.net, the world's largest open source host. Innovation is the most driving force behind Potix. Potix delivers the first Ajax framework to support Java and Android phones, the first embeddable Ajax spreadsheet, and the first to synergize the power of pure Java, markup and scripting languages.
ZK has more than 1,500,000 downloads since its first release in late 2005. ZK is deployed by a large number of Fortune Global 500 companies, including Barclays, Societe Generale, Swiss RE, eBay, Roche, Deutsche Bank, Sony, Sun Microsystems, Audi, EMC and Toyota, providing them with the ability to rapidly create rich Ajax enterprise level applications.
###