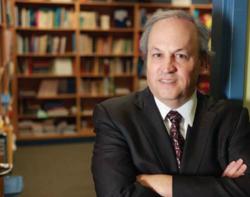 VIBE is a wonderful opportunity to raise funds for our mission and to celebrate Cinco de Mayo with our donors.
Baltimore, MD (PRWEB) April 30, 2011
The Hearing and Speech Agency (HASA) will hold its fundraising gala, VIBE '11, on May 5, 2011 at The Center Club. This year's event is themed "Cinco de Mayo" and will feature the first public screening of "Little Ears, Big Voices", a short documentary about the lives of four children with hearing loss.
HASA will name Larry Cooper the 2011 Communicator of the Year during the event, which will also include a live and silent auction, salsa lessons and an array of food and drink. VIBE '11 will be emceed by Mary Bubala of WJZ TV.
The Hearing and Speech Agency provides professional services for people who have speech or language disorders, autism, deafness or communication disabilities. Last year, nearly 4,000 families throughout Greater Baltimore benefited from HASA's services, which range from speech therapy and audiology to special education programming and American Sign Language interpreting for the deaf and hard of hearing.
VIBE '11 is sponsored by Alex Cooper Auctioneers, Inc., The Annette M. And Theodore N. Lerner Family Foundation, Dr. Howard & Jeri Hessan, Drs. Gail & Robert Liss, and Dr. Robert & Miriam Zadek. Additional sponsors are Shari & Larry Cooper, The Listening Center at Johns Hopkins, Harbor Investment Advisory, LLC, Johns Hopkins Medicine, Rosedale Federal Savings and Loan Association and The Wine Source. HASA would also like to thank Advance Business Systems, BMW-Porsche Towson, CFG Community Bank, Legg Mason, M&T Bank, Merritt Properties, PeoplesBank, T.R. Klein & Company, The Baltimore Business Journal, Style Magazine, Urbanite and WYPR.
For ticket and event information, call 410-318-6780 or visit http://www.hasa.org.
# # #