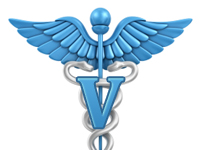 Foothill Ranch, CA (PRWEB) April 28, 2011
Healthcare Data Solutions has recently announced their latest healthcare provider marketing database, VeterinarianPRO.
This Database will allow marketers to send targeted direct mail offers to Veterinarians at their practice location. All postal addresses have been delivery point validated by USPS for maximum deliverability. HDS looks to expand the database with CAN-SPAM compliant emails this year.
The VeterinarianPRO Database includes over 42,000 records with over 90 different geographic and demographic selects to choose from. Some of these selects include:

Name
Practice Name
Postal Address
Specialty
Phone & Fax Number
DEA & State License Numbers
A full list selects are available at the HDS website.
HDS offers traditional one-time use programs, as well as unlimited use database licenses with regular updates to provide clients maximum ROI on their marketing investment.
For more information on VeterinarianPRO or any other HDS product or service, please contact them or visit their website, HealthcareDataSolutions.com.
About Healthcare Data Solutions
Healthcare Data Solutions is an original source data compilation company focused on building and distributing Physician, Pharmacy, Dentist, Nurse, Hospital and Veterinarian databases. HDS provides healthcare data, data processing, web services and new customer acquisition programs for leading healthcare marketing firms. With over 2 million healthcare provider profiles and 1 million healthcare provider emails, HDS is the fastest growing provider of sales and marketing Healthcare Data today. For more information, visit HealthcareDataSolutions.com.
###