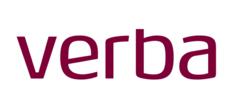 Verba's expansion into the Middle East fills an immediate need in the market for quality call recording
Riyadh, Saudi Arabia (PRWEB) April 28, 2011
A leading provider of call recording and contact center quality assurance solutions, Verba Technologies is proud to announce new representation in Riyadh, Saudi Arabia, in cooperation with Electech, a regional unified communications solutions vendor. The Verba representation will serve local partners and customers in Bahrain, Kuwait, Oman, Qatar, Saudi Arabia, and United Arab Emirates.
Marking a strategic milestone in the company's global expansion plan, the availability of Verba solutions in the Middle East demonstrates Verba's commitment to its existing client base in the region and to improving customer service.
Not only is the new branch designed to boost Verba's brand presence but it provides new and established integrator partners in the region with a local collaboration partner. This combination of local presales, training and support services for all our Middle East projects will ensure a true partnership with our customers and partners.
"In Electech, we have found a trusted local partner with extensive experience and regional business excellence," said Robert Tarantino, Director of Business Development, Verba Technologies. "This new representation establishes a valuable local resource that can help us tighten our relationships with our partners in the region."
Leading Verba's new presence in the Middle East is Mr. Ibrahim Mir, a Riyadh-based industry veteran with experience in the telecom and unified communications industries across the region. Mr. Mir and his company, Electech, bring an important skill set and business network to represent Verba Technologies.
"Verba's expansion into the Middle East fills an immediate need in the market for quality call recording," says Mr. Mir. "With the recent wave of regulations that apply to call recording in the kingdom, we are happy to offer our customers a comprehensive and fully compliant solution."
While pricing and agreements for existing and future Verba partners in the region will not change, organizations can expect enhanced local help from Verba's new Riyadh office.
About Verba
Verba Technologies is a leading provider of compliance call recording and quality management solutions for unified communications and contact center platforms that support voice, video and telepresence devices. Verba solutions expand unified communications platform capabilities with reliable, scalable call recording and quality management technology. Founded by industry veterans from the call recording, unified communications, contact center and software development fields with more than 60 years of combined experience, Verba takes an innovative approach to call recording and quality management by offering a product with more features, better technology and a lower price point. For more information, visit http://www.verba.com.
###