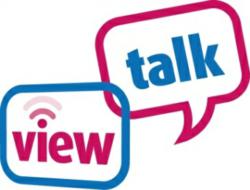 (PRWEB) April 28, 2011
WinkBall, the UK's number one video website, has joined forces with Deafax, a charity that empowers deaf and hard of hearing people, to launch VIEWTALK - an innovative and pioneering new website that will allow members of the deaf community to communicate visually with one another, safely and securely. Viewtalk will launch on 4th May, the middle of Deaf Awareness Week.
Viewtalk allows deaf and hearing signers to communicate online by the use of video messages and live video chat - without the static jerkiness of other systems. Deaf and hearing people of all ages will be able to keep in touch with friends and family, learn visually while online and keep up to date with the latest events and news, in a safe and secure online environment.
Video messages will be delivered through the Viewtalk video messaging platform and can be accessed anytime, anywhere, making online communication freely accessible to the 9 million deaf people across the UK.
With over ten Viewtalk Reporters, fully trained by WinkBall and Deafax, seven of whom are deaf themselves, the future looks bright for the next generation of online communication. The reporters focus on Education, Current Affairs, Sports & Arts, and continue to create a variety of content for http://www.viewtalk.org.
Most recently Current Affairs reporters have interviewed Lord Michael Heseltine and got a rare interview with Mohamed Al Fayed; Arts reporters interviewed renowned BBC actress Genevieve Barr and Larry Lamb ('Archie Mitchell' in Eastenders). Many more prominent figures from leading deaf and hard-of-hearing organisations have given their support to Viewtalk Reporters in support of this unique collaboration.
For instance, Janice MacNeil, the Principle of Donaldson's, the preeminent school for the deaf, said: "I think initiatives like Viewtalk are absolutely essential – a lot of deaf children and young adults feel very separate now in local communities. Viewtalk will offer such opportunity to deaf people for keeping in touch, finding out information, for getting support and I am really delighted to be taking part in promoting that; its future potential is immense."
Helen Lansdown, Chief Executive of Deafax, said: "Keeping up with technology is not always easy but the impact that new technology has upon the lives of deaf and hard of hearing people cannot be disputed. We're delighted that WinkBall have agreed to provide this service which will help raise self-confidence and reduce feelings of isolation amongst the deaf community."
WinkBall's MD, Dr. James Ohene-Djan, said: "Face-to-face communication is a vital part of daily life – particularly for the deaf community, enabling people to express feeling which simply can't be put across through text. As more and more people have access to the internet, video has become the most common form of internet traffic (currently standing at 51%), and is increasingly part of the way we talk to each other day-to-day. Deafax have been excellent partners in this project: we're looking forward to seeing how this technology makes a real difference to people's lives."
Notes to Editors:
About WinkBall
WinkBall is the British video network that specialises in capturing the public's passion at events - as they happen - and providing vox-pop and video services to clients worldwide.
Now the UK's no. 1 video website, WinkBall's interactive Video Walls, Blogs, Forums and Messaging technologies create the ultimate online presence by engaging with the people who truly matter. This provides a dynamic, mass media, social and participatory experience to connect with the public and targeted communities. Services include vox-pop creation, consumer interviewing, market research, event coverage, video reporter hire, and business and product videos.
Featured on the BBC, CNN, CNBC, Sky News and many more, WinkBall were also nominated finalists in the PR Week Awards 2010 and the CIPR Excellence Awards, 2010.
The technology was designed and built in London in 2005 as a quintessentially British collaboration between academic inventiveness (Goldsmiths, University of London) and commercial endeavour. Launched 18 months ago, WinkBall.com has had nearly 35 million hits and has a growth rate of 25% per month.
About Deafax
Founded in 1985, Deafax is a charitable company with a national remit and strong international links. It pioneers the innovative use of educational, research and training projects involving technology for deaf people of all ages, teachers, employers and health professionals and has provided workshops in schools for the deaf throughout the UK. The project, research and developmental work of Deafax is supported by a wide variety of governmental, public and commercial organisations and is often conducted in collaboration.
###