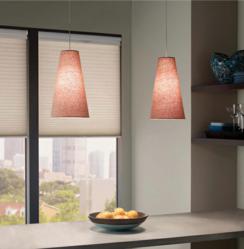 "[Tech Lighting's] use of energy-efficient lamping options in many of their products keeps up with what many customers are now looking for in lighting their homes."
Sacramento, CA (PRWEB) April 28, 2011
Lumens.com has introduced the new releases from Tech Lighting, a leading manufacturer in line- and low-voltage lighting for residential and commercial spaces. Many of Tech Lighting's new releases offer energy-efficient options like LED and fluorescent lamping, which save extensive amounts of energy and costs over their life spans.
"Tech Lighting is known for the quality performance of its lighting products," said Colleen McCracken, director of merchandising for Lumens.com. "These new products continue to showcase those strengths, and their use of energy-efficient lamping options in many of their products keeps up with what many consumers are now looking for in lighting in their homes."
Tech Lighting's merging of art with science allows customer to bring energy efficiency into their homes without compromising great design.
Highlights from Tech Lighting's 2011 lighting collection include:
Logan Pendant: Wrapped in plush felt fabric, this pendant is a soft addition to a low-voltage lighting scheme, and is available in energy-efficient LED.
Zenith Pendant: The slender, organic shape makes this pendant the pinnacle of low-voltage contemporary lighting.
Mini Dillon Pendant: A smaller version of 2Thousand Degrees' Dillon Pendant, a favorite among Lumens customers. This pendant features a drum-shaped petite organza shade and an LED lamping option.
Tech Lighting's 2011 designs also include the introduction of unique fabrics into lighting products. The Spire Multi-point chandelier uses plush felt fabric in a cluster of tapered pendants. The Madrid Pendant by 2Thousdand Degrees for Tech Lighting incorporates a hand-woven, 100% natural wool knit covering over a blown glass globe.
Tech Lighting is also known for its hand-blown Murano Glass, showcased in several of its new pendant fixtures. The World Pendant, Soleil Grande Pendant and Inner World Pendant.
Lumens offers the full range of Tech Lighting, including ceiling lights, monorail systems, wall lights and display lighting.
In addition to the Tech Lighting collection, Lumens.com also offers:
-Low-price guarantee
-Expert service via our customer service center
-Easy, no-hassle returns
-Volume order discounts
-More than 300 manufacturers, from contemporary lighting to transitional fixtures and modern furnishings, gifts and home accessories.
For additional information on Tech Lighting or Lumens.com, contact Sarah Schaale or visit lumens.com.
About Lumens Light + Living:
Lumens Light + Living is dedicated to offering the very best of design-oriented lighting, fans and home accessories, from the most contemporary international designs to modern interpretations of classic design. Visit us on Facebook and Twitter.
Contact:
Sarah Schaale, Assistant Marketing Manager
Lumens Light + Living
916-444-5885
http://www.lumens.com
# # #