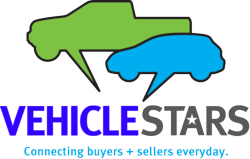 (PRWEB) April 28, 2011
Presented here by Vehiclestars.com are the recent results of internal auto trade analysis by senior staff. In this third release of findings, the company looked at used mid and full-size pick-up truck sales activity on Vehiclstars.com. A used-vehicle index sales result snapshot was generated from data collected over from the past 12 months ending April 1.
Release of these results is part of an on-going company initiative to collect, interpret and present company and auto trade industry data.
Vehiclestars.com: Best selling, used mid and full-size pick-up trucks, models 2000 -, April 1, 2010 - April 1 2011.

Still one of the most popular vehicles in any category, full-size, time-tested, F-250 also ranks high

Chevrolet Silverado, 2000
Full-size comfort and capability, 4 x 4, sister to GMC Sierra

Mid-size, truck of the year winner, V-8 power, sporty style

Nissan Frontier Crew Cab, 2004
Mid-size workhorse with room for crew

Toyota Tundra, reg cab, 2001
Motor Trend Truck of the Year winner, rock steady hauler
Pick-ups in all ranges, from compact models to full-size, continue to be compelling options for used vehicle buyers. Their versatility and ruggedness make them ideal work vehicles, popular with tradespeople and entrepreneurs. Previous owners are often looking to trade up to larger or newer editions. Pick-ups are built to last, and for that reason they make excellent used vehicle buys and, in good condition, offer solid returns to sellers.
Vehiclestars.com intends used-car buyers and sellers to find this information useful when considering used auto transactions. Site visitors and members – used car and truck buyers, sellers, collectors and enthusiasts – will be kept up-to-date and provided with insights into used-car market sales trends for trucks, pick-ups, SUV's and other vehicles.
The online solution for quick, private auto sales, VehicleStars.com helps hundreds of people every day to buy and sell all types of quality used vehicles. An up-to-the-minute database has a wide range of choice and, to ensure fairness for advertiser and buyer and help all to avoid on-line auto scams, the company verifies the accuracy of all postings through extensive referencing on CarFax.com and Kelleybluebook.com. For sellers, Vehicle Star agents will help determine a suggested sale price, along with an estimated sales time based on previous sales. Links and relationships with the industry's best finance agencies help buyers to secure vehicle financing and loans.
###