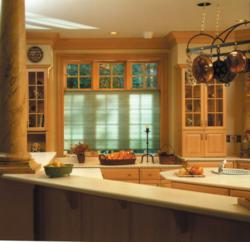 We are excited about the great response from our new and existing customers.
Castle Rock, CO (PRWEB) April 30, 2011
"People who are refurbishing their home, or who are just starting out, have always had to start off by deciding what they want for their windows without really knowing what's available. Then they have to cope with the exhausting business of tramping from store to store, and going back and forth from one store to another. Or else they have to spend hours peering at different websites and trying comparing different products on different sites," explains customer service.
With the Shades Shutters Blinds' new website, there is the luxury of seeing the complete range of possibles with window treatments. It is innovative because it includes pioneering products that haven't previously existed.
"Many people only find out what the possibilities are when it's too late," explains the company owner. "You can't make a decision about something when you don't know it exists. Hunting around different stores or websites is so tiring that a lot of people give up and choose what's easiest."
The choice available at Shades Shutter Blinds' new website is unique because it has so many different and innovative products. Just one example is the large range of cellular blinds made of a honeycomb fabric with air pockets, making it incredibly energy efficient. These come in literally hundreds of colors and options, for instance light filtering, or room darkening. And yet another unique offering from Shades Shutters Blinds new website is the side track system for cellular blinds. It lets no light in from the edges.
Shades Shutters Blinds goes further with the new website. Getting the right fit for any decor or the right size is important. There is complete assistance including live phone support and a lifetime warranty. Shades Shutters Blinds also helps with cleaning and caring for the products after they have been installed.
"That goes way beyond the call of duty and we did not expect that kind of service," said one of many satisfied customers.
The company has been in business for over 10 years. For more information go to the Shades Shutters Blinds new website.
# # #