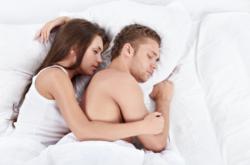 The Futon Shop mission statement is that every American deserves to sleep in a safe organic chemical free environment.
San Francisco, CA (PRWEB) April 28, 2011
The Futon Shop supports today's environmentally conscious consumer who wants natural green and organic furniture for their homes and families when it comes to sleeping. According to the better sleep council, the average person spends half their life sleeping. Smart parents want their bedrooms as well as their children bedrooms, family rooms and playrooms to be a healthy, organic safe place to live and grow.
The Futon Shop has been manufacturing organic mattresses for over 30 years, but until now has only offered them through their 11 California showrooms and online though their e-commerce store.
The Futon Shop's organic futons, green furniture and organic sofa and platform beds are now offered in showrooms in New York, New Jersey, Hawaii, Minnesota, Illinois, Nebraska, Wisconsin, Missouri and Texas.
The beauty of organic sofa beds, organic mattresses and green furniture is that chemical free furniture and beds adds health comfort for everyone and is good for the planet. According to medicineworld.org, petroleum based chemicals in the environment attribute to the high degree of cancer today. Most of the foam used in furniture and beds in the 21st century are exclusively made from petroleum based chemicals.
The Futon Shop uses natural,chemical free Latex from the sap of trees, organic cotton grown in the United States, Virgin Wool and soybean based memory foams in their sofa beds and futon mattresses and now organic furniture is available to everyone Nationwide.
###