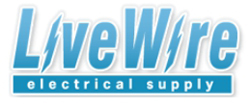 In just a few years, Live Wire has grown to be the Internet's number one electrical supply house and has made tremendous strides in its efforts to green the electrical supply industry
Burlingame, CA (Vocus/PRWEB) April 29, 2011
LiveWire Electrical Supply, located in San Francisco, now offers new circuit breakers made by the nation's four largest brands: The Square D, General Electric, Siemens and Eaton Cutler Hammer. This makes LiveWire Electrical Supply unique because finding all four major brands under one roof is very rare. LiveWire Electrical Supply carries certified green circuit breakers and all circuit breakers are guaranteed.
"Typically, a wholesale supplier carries only one manufacturer line or two at most, but since we are one of the nation's largest and most reputable surplus suppliers, we actually carry a massive stock of all four brands," said Adam Messner of LiveWire Electrical Supply.
LiveWire Electrical Supply sells circuit breakers to practically all of the nation's electrical wholesalers. To meet the needs of the clients, the company carries equipment that is brand new, and in its original factory packaging.
From family-run shops to big-name contractors, LiveWire Electrical Supply meets the supply needs of electrical contractors that keep America powered. Contractors work with LiveWire because of their extensive product knowledge, stock of parts for obsolete equipment and our ultra-fast lead times.
"I hear all the time that customers are thrilled when they can buy GE, Square D, Eaton Cutler Hammer and Siemens circuit breakers from one supplier," said Messner. "Usually, they have to make four or five calls. With LiveWire it's one and done."
Adam Messner is the Founder and CEO of LiveWire Electrical Supply, having started the business in 2005. His goal was to build a profitable, innovative and ethically-minded electrical supply company.
"In just a few years, Live Wire has grown to be the Internet's number one electrical supply house and has made tremendous strides in its efforts to green the electrical supply industry," said Messner.
For more information, call LiveWire Electrical Supply at 800-390-3299.
LiveWire Electrical Supply
LiveWire Electrical Supply is the internet's number one wholesaler, servicing four major customer segments. Located in Los Angeles, San Francisco and New York, Live Wire Electrical carries all major electrical components at wholesale from the nation's largest distributors, including electric transformers and circuit breakers.
###