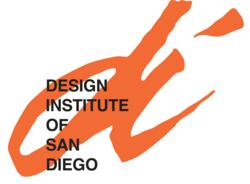 "Participating in events such as the AIA 1:2 Student Design Competition plays a significant role in helping students learn about real world collaboration" Denise Homme, Program Director
(PRWEB) April 29, 2011
Student designers Isaac Espejel and Karem Espejel from Design Institute of San Diego (DISD) won Second Place and $6000 in scholarship money at the 2011 American Institute of Architects (AIA) 1:2 Design Competition - an event sponsored each year by the Los Angeles chapter of the AIA.
Each year the 1:2 Competition challenges a dozen southern California student teams to compete with one another for thousands of dollars in prize money at a day-long interior architecture event. Each of the design teams- made up of two students hand-selected to compete by their architecture or interior design program - have no idea what the design challenge will be until they arrive at the 1:2 competition location and are given instructions regarding the project. The 2011 design problem was to develop a concept for the interior of a train car specifically designed for the leisure and recreation market. Using hand-drafting and other manual design skills, the teams were given six hours to develop a design solution and to create a visual presentation clearly explaining their concept. Finalists had the opportunity to explain their concepts in a verbal presentation to the competition judges.
"Participating in events such as the AIA 1:2 Student Design Competition plays a significant role in helping students learn about real world collaboration" explains Denise Homme; Interior Design Program Director of Design Institute of San Diego. "We are extremely proud of Isaac and Karem and wish to thank the Los Angeles chapter of AIA for their on-going sponsorship of this unique learning opportunity for architecture and interior design students." Over the past decade, the Los Angeles AIA Interior Architecture Committee has sponsored a total of ten student design competitions and awarded more than $100,000 in scholarship money.
Design Institute of San Diego is a CIDA accredited (Council for Interior Design Accreditation) private four-year college, offering a Bachelor of Fine Arts in Interior Design degree. The Faculty at Design Institute includes approximately 50 practicing interior designers, LEED professionals, architects, artists, historians, environmental psychologists, lighting designers, engineers, computer technologists, and business consultants; all working professionals in their fields who bring practical instruction based on current professional knowledge to their classrooms. For further information about Design Institute of San Diego, visit our web site at http://www.disd.edu.
###