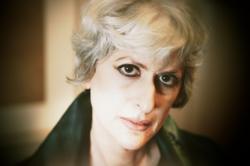 My point with this, and yes I am generalizing, is that romance is a language and a good astrologer can help the couple, at least understand what the words of it are
San Francisco, CA (Vocus/PRWEB) April 29, 2011
In a humorous blog entitled, "Romance: Give Me Something I Can Dance To," Maralyn Burstein did a send-up (humorous treatment) of each sign, but gave a serious description for someone who is not familiar with Western Astrology. If they follow her directions, they can go to astrodienst.com, pull up their chart and that of the person that they are interested in from the website, print out the chart out and then complete the following actions. First, they must add up the signs on the 1st house, 10th house, and the signs that all the planets are in, with the exception of the north and south nodes, and then follow the system of ranking which she gives in the blog. This ranking system comes from the British school, the Faculty of Astrological Studies. While this exercise is insightful, it is not to be construed as an in-depth chart treatment. Maralyn has merely given this to the reader so they can get their feet wet.
Arians are too aggressive too fast and are too impatient for an answer immediately. They mow down the other. They are a cardinal sign, ruled by the planet of aggression, Mars.
Taureans are suspicious of weird things the other person is not doing and clueless about who they actually are, because Taurus is a fixed sign and fixed signs keep a dome around their heads: they dislike going outside themselves.
Geminis are looking for the soulmate who never comes, because they love themselves and are their own twin. They stay in a whirring Peter Pan process of evaluating all and find themselves suddenly old, with an aging childish face.
Cancers, the moody cardinal sign, scare their beloved to death with their empathy and because they are cardinal, want the other to tell them how they feel, when the other does not yet know.
Leos have the dome of themselves which never lifts off their heads so they can pick up the other, require an insane amount of flattery and make their decisions in romance at the speed of mud.
Virgos meet themselves in the mirror and seek the mate which will be their "better half." This, of course, is complete twaddle. In the meantime, while the process of evaluation taking place occurs, until they have their teeth in a glass, the Virgo makes sure to stay "free of entanglements."
Libras, the nasty nice sign, flash their dimples and smile romance to death. They are so bossy, in a passive aggressive way, that the other walks off forever, furious at the seamless wall of falsity the Libran has put up to maintain control.
Scorpios, another fixed sign with a dome, wear the other out from their continuous need to control virtually everything, have sex for purposes of making the other person finally become their possession and then continue the long march of despair that they are so famous for.
Sagittarians are Peter Pan on a horse. They wear out their beloved being upbeat and positive about idealistic situations which simply don't exist. When the going gets tough, they run away, or tell the beloved to lighten up while they romance another at the same time, because they don't want life to be a drag.
Capricorns, the cardinal sign from hell, bore the beloved because they are stingier then any other sign, put an inappropriate person on a pedestal, who proceeds to demean them, and are boring because they are always depressed about money.
Aquarians speak about "humanity" but are not humane because they have the dome of the other fixed sign and have no time for others, only causes that puff them up with pride. Leo is the opposite polarity to Aquarius and is contained in it.
Pisceans, the supposedly empathic sign, are mutable, so they also resemble Peter Pan in that they believe they will never age and refuse to commit. They are normally dating multiple partners, sometimes in ménages of infinite mergings.
"My point with this, and yes I am generalizing, is that romance is a language and a good astrologer can help the couple, at least understand what the words of it are," says Burstein. "This is not a small thing."
For more information about romantic compatibility or any of Maralyn Burstein's services, call her at 415-309-5165 or visit her on the web at http://www.maralynbursteinastrology.com
About Maralyn Burstein Astrologer
Maralyn Burstein is an astrologer trained in various astrological traditions: Vedic Astrology; the 4000 year-old astrology of India, British Astrology; early 20th century modern astrology, Horary Astrology; the 17th century British-based astrology from the charts of questions, Hellenistic Astrology; Greek Astrology from 400 B.C. She is unique with respect to the fact that she practices four separate astrologies. Each astrology serves a different purpose. She gets different snapshots from each astrology which combines to give holistic clarity. What the client gets by working with Maralyn is the personal services of an astrologer with a scholarly nature who deals with techniques of four astrologies and is offering her craft to people who want a multi-faceted approach in her field. People will find she can easily communicate with various types of clients, from those concerned with corporate, stock market, or legal concerns, to sophisticated lawyers who are employing her as one if the analysts used to pick a jury – because from her reading of facial characteristics, she can analyze character backwards. This "chart rectification" is also useful for aiding people who don't know when they were born as she can find out the event of their chart from the individual's facial features. Maralyn can help the client if they are hiring potential CEOS or CFOs; she can help the client that runs a small business; she can do chart comparisons of couples considering marriage to see if they have astrological compatibility or compare charts for reasons other than romance. An example involves comparing an individual's chart to the chart of a corporation to see if the individual will be a positive or negative for that company. She also offers myriad or other kinds of chart specialties and works with many other types of clients, too numerous to mention. Maralyn does many different kinds of astrology, and will choose what confluence of astrological charts is appropriate for each individual client. Generally she uses a mixture of different astrologies to obtain the best result for her client.
###