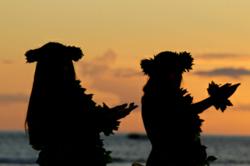 Find the heart of Hawaii with Hawaiian Tours.
Honolulu, HI (PRWEB) April 29, 2011
Whether a "birther" like Donald Trump, Rush Limbaugh and Jerome Corsi; or a "believer" like Governor Neil Abercrombie and Arianna Huffington, everyone's relieved to learn that the White House and President Barack Obama have decided to release the long form birth certificate from the State of Hawaii.
"The 'Find Obama's Birth Certificate' tour has been one of our most popular sellers for Hawaii Tours these past few months," said George Kaka of Hawaii Tours. "But since we no longer have to search for the official document, we're going put that tour on the shelf."
The day trip involved adventure, sightseeing and a bit of detective work for tourists wanting to have some fun in Hawaii. Guests could look for the President's birth certificate while visiting the Big Island, exploring the Volcanoes National Park, discovering the Pearl Harbor Memorial, enjoying a circle island tour of Oahu or feasting at a traditional Polynesian Cultural Center luau.
"While the grand tour will be retired at the end of summer, the individual activities will still be available," Kaka said. They are as follows:
Big Island Volcano Tour - Fly from Honolulu to Hilo on the Big Island and explore the wonders of the Hawai'i Volcanoes National Park, Kilauea Volcano, Jagger Museum, Thurston Lava Tube or the Volcano House.
Polynesian Cultural Center Luau – One of the most popular Hawaii tours. This traditional Hawaiian luau with Hula dancers and Kalua pig (buffet style with all the trimmings) is one of the best luaus on the island.
Pearl Harbor & Circle Island Tour - Visit the Pearl Harbor Museum to learn all about December 7, 1941 and the "day that will live in infamy." Board a Navy boat to cross the harbor and see the USS Arizona Memorial sitting directly above the sunken battleship. Then, ride in a custom coach on a Circle Island tour, a 120-mile trip around the Island of Oahu with stops at the Dole Plantation, the Nu'uanu Pali Lookout and Makapu'u. The tour concludes with a drive through a beautiful tropical rain forest and the beaches on the North Shore.
Hawaii Tours is a travel agency and tour operator offering over 150 tours throughout the Hawaiian Islands. Their staff of certified Hawaiian tour guides offers an up-close-and-personal Hawaiian experience that only a native guide can give.
Media Contact:
Name: George Kaka
Telephone: (888) 753-7277
Email: george(at)hawaiitours(dot)com
Website: http://hawaiitours.com
###