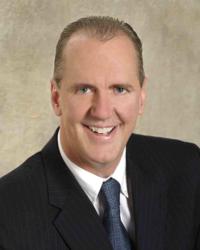 The Royal Honeymoon is just beginning and Kate Middleton should reconquer William's heart by learning French très vite - very fast.
(PRWEB) April 29, 2011
The Royal Honeymoon is just beginning.
Language expert Mark Frobose, author of Think and Grow Fluent, thinks Kate Middleton should reconquer William's heart by learning French très vite - very fast.
Why French?
Prince William speaks it fluently, and so does his grandmother the Queen.
By age 11 Prince William's grandmother, Queen Elizabeth, was able to speak six languages fluently: Latin, Greek, French, Italian, Spanish and English.
"Languages are a royal tradition, and French is at the heart of it." says bestselling language author and expert Mark Frobose.
Here's why language expert Frobose thinks Kate needs to learn French, and fast.
First of all, William speaks the French language fluently – that's reason enough – n'est-ce pas?
Geographically, France is just across the 'Chunnel' from England which is ideal for fast and very romantic getaways.
Kate can help William reconcile differences with the French, who are the historic enemies of England. Though technically friends and allies now, they say badmouth one another quite a lot.
Kate could take the edge off of this.
French is the language of romance and love. Kate needs to speak it in order to keep her marriage sizzling like a hot crêpe upon a French griddle.
"Linguistically, French is ideal for English speakers since many English nouns are just mispronounced French anyway." adds Frobose.
The very first King William spoke French and actually brought French to England.
His name? 'William the Conqueror'.
'My opinion is that if Kate truly wishes to continually reconquer the latest William's heart, then it should absolutely be done in French."
"The good news is that once Kate learns French, other Romance languages like Spanish, Italian, Portuguese and even Romanian, will all be much easier for Kate to learn." says Frobose, who authored an entire language audio line for Macmillan Audio of New York.
Mark Frobose's entire Secrets of Language Learning Success is now available on Kindle at Amazon.com as well as on Mark's website at http://www.frobose.com.
###