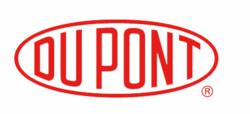 As we mark the 25th anniversary of The DuPont Challenge, it provides an excellent opportunity for all students to explore their individual futures and discover how they can contribute to a better world through scientific discovery, invention and innovation
Wilmington, DE (PRWEB) April 29, 2011
The winners of the 25th annual DuPont Challenge Science Essay competition were announced today in recognition to honor the final launch of Space Shuttle Endeavour.
The DuPont Challenge, which began 25 years ago, honors the astronaut heroes of the 1986 Challenger space shuttle, including Ellison S. Onizuka, Greg Jarvis, Judy Resnik, Michael J. Smith, Dick Scobee, Ron McNair and Sharon Christa McAuliffe, America's first teacher in space. The goal is to engage and inspire students through science and the possibilities for their future.
"If we want to position ourselves at the cutting edge of scientific discovery and technological innovation – an economic imperative for the United States – we have to help all children understand that science helps solve the problems of the world and encourage them to pursue careers in science, engineering and related fields," said DuPont Chair and CEO Ellen Kullman. "As we mark the 25th anniversary of The DuPont Challenge, it provides an excellent opportunity for all students to explore their individual futures and discover how they can contribute to a better world through scientific discovery, invention and innovation."
The winners include:

Senior Division: Jayme Warner, a sophomore at Intech Collegiate High School, North Logan, Utah, writing about "Salt: Enhancing Lives One Breath at a Time." The focus is on using saltwater to help the breathing of young cystic fibrosis patients. Warner, who is focusing on entering Utah State University, wrote on cystic fibrosis research because of Katie, her sister. "I want her to be able to be a regular kid – to be able to run, play at recess and have a good night's sleep, just like every kid deserves," said Warner.
Junior Division: Michelle Woods, a freshman at Waubonsie Valley High School, Aurora, Ill., writing on "Conserving Earth's Endangered Helium." Woods challenged judges to imagine a world without pink balloons rising from a 5-year-old's birthday party because of a worldwide shortage of helium. Woods, who wants to pursue a doctorate in zoology, said she wrote her essay on helium because, "Most people take helium for granted and do not realize that it will not be around forever. I want to conserve what is left of the Earth's natural resources so that they are available for future generations to use."
Second place in the senior division went to Yukai Hong, a junior at Lord Byng Secondary School, Vancouver, British Columbia, Canada, writing on "Preventing Down Syndrome to Alzheimer's Disease." Third place in the senior division went to Booker George, a junior at Bergen County Academies, Hackensack, N.J., writing on "Adaptation of Florae to Harmful Radiation."
Second place in the junior division went to Meera Ramakrishnan, a freshman at the Winsor School, Boston, Mass., with a focus on "Got Bugs? The Promise of Human Microbiome." Third place went to Jessica Steinort, an eighth grader from Scarborough Middle School in Scarborough, Maine, who wrote about "Oxytocin: A Dog's Best Friend."
The DuPont Challenge also acknowledges the significant contributions made by teachers or sponsors of the winners. Stephanie Kawamura, Ph.D., the mentor of Warner at Intech Collegiate, notes, "I have had the privilege of knowing Jayme for the last two years as a science teacher and National Honor Society Advisor. During that time, she has demonstrated the discerning use of understanding, caring, kindness, compassion and responsibility."
Ray Piccininni is the mentor to Woods and teaches geometry, physical science and American history. "I am overwhelmed and extremely happy for Michelle," said Piccininni. "She is an amazing young lady. Her skills and exuberance for learning are astounding. It is nice to think that I had a part in her development as a student, person and scientist."
The 2011 DuPont Challenge Science Essay Competition is sponsored by DuPont, in cooperation with NASA, Kennedy Space Center, The Walt Disney World® Resort, NBC Learn, A+ Media, and the National Science Teachers Association (NSTA). With more than $75,000 in prizes, this competition attracted nearly 10,000 entries in 2011; and since its inception, more than 200,000 entries have been received. For more information about The DuPont Challenge Science Essay Competition, students and teachers should visit http://www.thechallenge.dupont.com.
The DuPont Challenge gives students the opportunity to write a 700-1,000 word essay discussing a scientific discovery, theory, event or technological application that has captured their interest. The range of possible essay topics is as broad as science itself. Essays are judged based on several criteria, including ideas and content; mechanics and conventions; organization; style and creativity; and originality. Each division is judged by NSTA-selected science teachers from across the United States, and scientists from NASA and DuPont.
DuPont (http://www.dupont.com) is a science-based products and services company. Founded in 1802, DuPont puts science to work by creating sustainable solutions essential to a better, safer, healthier life for people everywhere. Operating in more than 90 countries, DuPont offers a wide range of innovative products and services for markets including agriculture and food; building and construction; communications; and transportation.
###