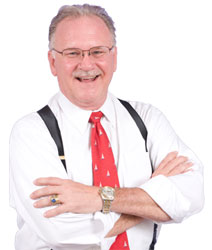 The Oxygene® Dental Care line was the perfect choice for me as it provides an affordable way to protect teeth. I can still feel that clean
(PRWEB) April 29, 2011
A Trend Setter in Oral Health Care, Oxyfresh Dental Products, manufactured by Oxyfresh.com, became a new dental health strategy for Fred Raley. Raley, a well respected businessman, shares his dental secrets with people of all walks of life who believe that having healthy teeth is important to their overall health care and who want the most natural formulations available.
According to Fred Raley, "Protecting my teeth from harmful ingredients found in most dental lines is no longer a worry for me. After extensive research, I can say Oxyfresh offers the most natural alternative compared to other oral health solutions out there with its unique Oxygene® formulation."
Recent studies are showing that the mouth is the gateway to health for your entire body. For instance, toxins and bacteria entering your mouth can actually end up building up plaque in your heart in some circumstances. It is imperative that good oral health be maintained at all ages.
In his interview with publicist Tatyana Gann, Fred Raley relates, "The Oxygene® Dental Care line was the perfect choice for me as it provides an affordable way to protect teeth. I can still feel that clean, "Just rinsed" feeling, even in the morning upon rising. I was very impressed by the way that my teeth felt and looked after using this dental line. This was extremely important to me as a business professional; I need to have clean breath and a bright white smile all the time. Now I do!"
Raley stresses that the Oxygene® formulation offers the finest, most natural ingredients that can be found. In addition to helping prevent tooth decay, bad breath and gum disease, the Oxyfresh dental line also does not contain chemicals which are harmful to the body.
Consumers will enjoy this affordable way to protect teeth and gums that is environmentally friendly, safe and effective. Oxyfresh's dental line is the leader of this trend, and also capitalizes on educating consumers on the many benefits of its Oxygene® formulation.
As a result of his own extensive research on the subject, Raley shares these benefits. The Oxyfresh Dental Care line works to:

Protect teeth: Maintain fresh, clean breath
Prevent the advancement of oral hygiene problems
Reduce plaque in the mouth, and reduce visits to your local dentist
Prevent periodontal disease which can cause harm to vital organs
Renew self confidence as a result of a healthy, beautiful mouth
The Oxyfresh Dental Care line is an affordable way to protect teeth.
Savvy consumers will heed Raley's advice and jump at the chance to provide an affordable way to protect their teeth while using nature's finest ingredients. Fred Raley says it best: "This Company has been in business selling Oxygene® formulations to dentist offices for over 27 years... so you know it works!" Now consumers can take advantage of this breakthrough solution and experience the benefits of excellent oral health by using Oxyfresh Dental Care products.
To take immediate advantage of the Oxyfresh Dental Product line, visit http://www.oxyfresh.com/fredraley/dental
Savvy consumers who want to become a distributor of these cutting-edge products should take a free tour at http://www.BadBreathCashSystem.com/invite/ivmedia.
Contact: Fred Raley, Success Applications, Inc.
Phone: 703-203-4648 (m), 952-216-4648 (f),
Email: BadBreathCash(at)GMail(dot)com
For all media inquiries contact:
Tatyana Gann
Publicist office: 615.354.7625
###