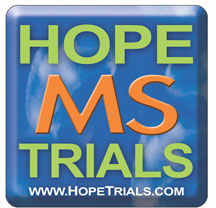 Madison, WI (PRWEB) April 29, 2011
Patients with multiple sclerosis are being met with even more hope at this year's MS Walk in Madison, WI - and not just from the 1,500 participants who will be walking to raise money for multiple sclerosis research. Quincy Bioscience, a biotechnology company located in Madison, will be recruiting participants and raising awareness for an innovative study called the MS HOPE Trial.
The study offers MS patients the opportunity to enroll and participate from their own homes. Unlike conventional trials which may require blood draws and clinic visits, the MS HOPE Trial is a distance study, offering internet-based, validated, patient rating surveys that assess quality of life such as cognition, mood, sleep, and energy.
The study lasts six months and for those whom find benefit from the supplement may continue on for a full year if they choose. The study supplement containing apoaequorin is safe to take with other medications, vitamins, and supplements.
Apoaequorin is a protein derived from jellyfish which has proven neuroprotective through its ability to bind excessive calcium in neurons. Calcium is required for proper cell function however calcium levels must be tightly regulated for cell health. In human studies, apoaequorin has proven to improve cognitive function in healthy individuals over 40 years of age.
Quincy Bioscience staff will be presenting and distributing important recruitment information for the MS HOPE Trial. MS supporters can stop by the Quincy Bioscience booth to learn more about MS Hope Trials and how the jellyfish protein apoaequorin may improve the quality of life for those with MS.
Quincy Bioscience encourages the community to come out, raise awareness and support the cause for Multiple Sclerosis. The walk will be held at Warner Park in Madison, WI on Sunday, May 1, 2010 starting at 10 a.m. and is open to the public.
MS patients wishing to participate in the study can go to http://www.mshopetrials.org to learn more or apply.
About Quincy Bioscience
Quincy Bioscience is a biotechnology company based in Madison, Wisconsin. Quincy Bioscience is focused on the discovery, development and commercialization of novel compounds to fight the aging process. The company's products focus on restoring calcium balance related to neurodegenerative disorders and other destructive age-related mechanisms. Quincy Bioscience has developed health applications of the jellyfish protein apoaequorin for dietary supplement.
# # #