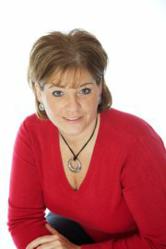 Resveratrol, which scientists believe activates an anti-aging gene that could be the passage to longevity
(PRWEB) April 30, 2011
"Slow down the process of aging" is a magic phrase to consumers of all types. Consumers are clamoring towards the latest innovative science based product, EternityTM, manufactured by Sisel International, which has become the essential core of anti aging efforts for Nancy Olson, who is also known as "The Celiac Warrior."
The Celiac Warrior, Nancy Olson, shares her cutting edge strategy with men and women who want to retain their youthful energy and slow down the process of aging. According to Nancy Olson, "Slowing down the process of aging no longer has to be a complicated issue. After my extensive research, I can say EternityTM offers a natural, unique alternative to all the other anti-aging solutions out there.
Containing high amounts of Resveratrol inside each dosage, EternityTM redefines the meaning of age defying activity." In her interview with publicist Tatyana Gann, Nancy Olson relates, "I look in the mirror and no longer worry about slowing down the process of aging. With the extensive research and science behind the EternityTM product, I firmly believe that my youthful appearance and substantial increase in energy will continue to improve. Having battled the effects of low energy with the Celiac disease, I am so thrilled with the results that I am achieving."
Olson emphasizes that this product contains a breakthrough in anti-aging science. In addition, it contains the ingredient, Resveratrol, which scientists believe activates an anti-aging gene that could be the passage to longevity.
According to recent studies, the ingredients in EternityTM can help a consumer achieve:

Anti-aging effect
DNA protection – promotes resetting you biological clock
Supports healthy weight loss
Higher Levels of Energy without "crashing"
Nancy Olson believes that EternityTM can help anyone slow down the process of aging. Not only will an individual feel better, but their appearance will radiate. To learn more about Nancy Olson's "slow down the process of aging" information, visit http://www.mysisel.com/vip/healthforever/home.htm.
To read about Nancy Olson's Celiac journey and get complete access to her free tips and advice to Living a Gluten Free, Healthy Lifestyle, visit her blog at http://www.thrivingwithceliac.com.
For Media: Nancy Olson is available for speaking engagements, events and expert quotes.
About Nancy Olson: Nancy is a Celiac Warrior that lives in Minnesota, writing to inspire others with celiac disease or other health issues to not allow them to take over your life. Nancy has had many health challenges in the past; because of her celiac diagnosis, she has been eating a gluten free lifestyle for over 5 years. Nancy is the leader of two celiac support groups in central Minnesota.
Nancy Olson can be reached at 320-766-5368 for further questions regarding celiac disease and anti-aging solutions.
Publicist Tatyana Gann, 615.354.7625
###