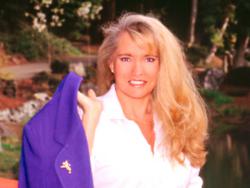 Two-thirds of Americans are overweight. Simple lifestyle changes and specific herbs can help you shed those extra winter pounds.
Philadelphia, PA (Vocus/PRWEB) February 27, 2011
It probably comes as no surprise that Americans are among the fattest people on Earth. Two-thirds of us are overweight and half of us are obese. We try and try to shed those excess pounds, mostly without success. "We spend $40 billion a year on diet programs, diet pills, diet foods and diet regimens," writes Dr. Susan in her new book The Joy Factor. "Obesity is an epidemic with a vast array of serious health consequences ranging from heart disease to diabetes, immune system dysfunction, osteoarthritis and even certain types of cancer."
According to Dr. Susan, the problem is that keeping weight off entails a major life shift that comes in conflict with the way most Americans currently live. In the age of drive-thru fast food, supersized restaurant meals and jugs of sugar-laden soda, we're expected to be slim and compete with body types achieved by movie stars and supermodels.
Then add into this scenario the holidays and cold winter weather, which keeps many homebound and "eating for entertainment". Most people have the mindset that they can eat whatever they want during this time of year, and more variety of food than usual, because they will start fresh beginning in the new year. Unfortunately, this "fresh start" rarely happens. Furthermore, many people consume as much as 4,000 calories per meal, according to the latest surveys.
Here are some helpful tips for eating properly, along with food, herbal and natural remedy suggestions recommended by Dr. Susan.
1. Eat Frequently and Don't Skip Meals
A common strategy for many is to skip breakfast — and often lunch — and then eat a big dinner. This strategy backfires because you come to the evening meal starving and wind up eating way more than you ever intended, and most of those calories go right to the waistline. Eating frequently throughout the day on healthy foods and snacks helps to eliminate hunger, which in turn prevents over-eating in the evening. This will also help stabilize your blood sugar. Even a small meal of something healthy is better than none at all.
Herb Suggestion: Kanten is a sea plant with a very high fiber content that helps you feel full. Dr. Susan suggests stirring a teaspoon or two of powdered kanten (also called agar agar) into at least 12 ounces of tea or water, or take two 575 mg vegetarian capsules with plenty of water ten minutes before mealtimes to prevent overeating. You can buy Nature's Wonderland Kanten powder or capsules at Penn Herb Company – http://www.pennherb.com.
2. Bring Healthy Snacks With You When Shopping or on Errands
Roaming the mall for hours or sitting in traffic leaves everyone starving and vulnerable to the usually bad fast food choices. If you come prepared to roam around with some crunch, healthy snacks such as apples, oranges, celery, carrots, or even some trail mix, you'll be less likely to succumb to the call of the food court or fast food restaurants.
Herb Suggestion: Acai berries pack a powerful nutritional punch. These berries help with weight loss by flushing toxins and wastes from your body, resulting in increased energy, improving digestion, boosting your metabolic rate and helping you to a flatter tummy. A Texas A & M study found that antioxidant activity in the blood significantly increased after acai pulp consumption. The fiber and healthy fats in the acai berry can contribute to a sensible diet that promotes weight loss, holds down cholesterol, and maintains ideal blood sugar levels. Dr. Susan recommends Nature's Wonderland pure 4:1 acai berry extract in vegetarian capsules.
3. Watch Out for Processed Carbs
These processed carbs, like bread, crackers, and chips are everywhere. Even though they aren't always sweet, most are high in refined starch, which converts to sugar in the body quickly (and with no fiber to slow its release into the system) and can end up as stored fat.
Herb Suggestion: Kelp grows in the ocean depths and is a natural source of iodine, a trace mineral that stimulates the thyroid gland, which stimulates the body's metabolism, raises energy levels and relieves fatigue. When you are tired, you tend to eat more food to help boost your energy. Dr. Susan suggests supplementing your diet, especially when you know you'll be around calorie-dense meals, with one to two vegetarian capsules of Kelp an hour before your meal.
4. What To Do After Eating Too Much?
Okay, it's inevitable. You'll probably eat too much during some of your wintertime meals. Just make sure that you find some time to exercise on that treadmill or at the gym - and also incorporate these herbs into your diet.
Herbal Suggestions: Chickweed has long been a remedy for weight loss due to its appetite suppressant properties. As a mild diuretic containing saponins, chickweed emulsifies the fat cells and assists them out of the system. Also, cayenne pepper has been scientifically proven to fight off food craving, help you eat less, and boosts metabolism by burning more calories. Dr. Susan suggests including Nature's Wonderland Chickweed in liquid extract or capsule form three times daily at mealtimes. Add in cayenne in either capsule form (30 minutes before meals) or add to your recipes. Researchers in the Netherlands gave men .9 grams of found cayenne pepper, either as a pill or mixed into a tomato juice beverage. Then 30 minutes later, they turned the men loose at an all-you-can-eat buffet. Compared with the men who were given a placebo, the men who had cayenne reduced their food intake by up to 16%.
5. Perfect For an Upset Tummy and Gas.
When you eat too much food combined with too many varieties of foods at one time — you are bound to experience indigestion, not to mention an excess of flatulence.
Herbal Suggestions: Peppermint and ginger teas are excellent for abating an upset stomach. Dr. Susan also suggests putting some green tea extract as well as a cinnamon stick into a cup of tea. Green tea extract supports immune health and cinnamon not only balances out blood sugar levels, but it is also known as a carminative, which means that it helps to relieve gas. One cinnamon stick will last for about two days. Once the tight curl of the stick opens up, either throw it away or put it in your soil to decompose. Transfer the stick from cup to glass to mug for two days before discarding it. Dr. Susan also highly recommends Nature's Wonderland chewable Papaya enzymes for any kind of indigestion. They soothe an upset stomach, freshen the breath and provide valuable digestive enzymes.
Want to learn more about joyful, healthy living and how to lose weight using herbs? Order my new book "The Joy Factor", and the booklet "Weight Loss – Make it Easy with Herbs" is yours free for the asking for the next 30 days. Just call 800-523-9971 or go to http://www.susansremedies.com to order.
For 30 years, Susan Smith Jones, PhD, taught students, staff and faculty at UCLA how to be healthy and fit. She is the author of over 27 books, including her latest bestseller just released The Joy Factor: 10 Sacred Practices for Radiant Health. Dr. Susan is available for radio interviews by telephone to discuss healthy living, easy weight loss, and how to use spices and herbs as natural remedies. Visit Dr. Susan online at http://www.SusanSmithJones.com or http://www.SusansRemedies.com.
# # #