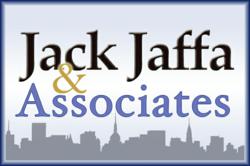 The 421-a tax exemption program served as a primary vehicle for creating tens of thousands of affordable housing units throughout the City during both exuberantly optimistic and painfully challenging economic times
Brooklyn, NY (PRWEB) May 21, 2011
Relentless media coverage of Yankees star slugger Alex Rodriguez's recent purchase of a $6 million bachelor pad in NYC had Jack Jaffa & Associates' tax incentive team taking notes. Though procuring hefty benefits from little-known "sweetheart" tax loopholes is what AJ Sabo and his team at Jack Jaffa do every day, the massive public outcry unleashed over A-Rod's "incidental" ability to pay only $1,200 instead of $60,000 in annual property taxes for the new digs was noteworthy. The news, explained Sabo, is exacerbating controversy over a political hot potato known as the 421-a tax exemption, which since its creation in 1971 has been credited for encouraging housing development at a time of shrinking population and falling property values.
Of course, a lot has changed in the City since 1971, prompting the program's critics to argue that the incentive plan has become a needless subsidy mainly benefiting developers of luxury housing units and forfeiting millions of dollars from City coffers in tax revenues. What most media reports failed to indicate was perhaps the most important aspect of the program, which until now served as a primary vehicle for creating tens of thousands of affordable housing units throughout the City during both exuberantly optimistic and painfully challenging economic times. As things stand now, the 421-a program expired at the end of 2010 leaving the fate of thousands of planned units in doubt. Current legislative debates on whether to extend the program by restructuring it in efforts to promote creation of a higher percentage of affordable housing units or whether to eliminate new construction benefits in their entirety are expected to continue into the summer months.
Other, much lesser-known incentives are available to renters, homeowners and developers, but few know to take advantage of the benefits without professional guidance. These incentives range from programs that offer location-based tax exemptions to programs that reward applicants for participating in energy-saving practices.
"FRESH" PROGRAM - A recent study conducted by the Mayor's office showed that as many as 3 million New Yorkers reside in communities that do not have enough supermarkets or groceries, and provide limited access for residents to fresh produce. Rising rents and lower profit margins are significantly contributing to the steady disappearance of supermarkets city-wide. In response to this decline, the City has established the Food Retail Expansion to Support Health, or FRESH Program, which promotes "the establishment and retention of neighborhood grocery stores in under-served communities" such as South Bronx, Northern Manhattan, Central Brooklyn and Jamaica Queens neighborhoods. Retailers who meet eligibility criteria are entitled to zoning and financing exemptions, such as real estate tax abatements, deferral of mortgage recording tax, and sales tax exemptions on purchases of materials used to acquire property or to construct, renovate or equip the newly created stores. Zoning incentives include additional development rights, reduction in parking requirements, and construction of larger as-of-right stores in light manufacturing (M-1) zoning districts.
NYCEDC INCENTIVES FINDER - The New York City Economic Development Corporation provides a myriad of expert business and strategic advice to the City's private and public sectors. The organization offers numerous initiatives that promote economic growth across various industries. Among other things, it shares responsibility for helping to create affordable housing, redeveloping shopping areas, and revitalizing waterfronts and public spaces. Since it offers cross disciplinary partnerships with other City agencies it often serves as a great source for information and an ideal starting point for businesses seeking incentives advice. Click here to view details about what qualifying incentives are currently available for entities conducting business in NYC.
PARKING TAX EXEMPTION - Under current state laws, drivers who park their cars in Manhattan are charged an 18.375% tax on rental parking spaces. Manhattan residents who apply for a Manhattan Resident Parking Tax Exemption are eligible to get an 8% break on this tax. In order to qualify for such benefits, Manhattan residents must be able to demonstrate that their current primary address is indeed in Manhattan, they own or lease a motor vehicle for a term of one year or more, their vehicle is registered to a Manhattan address and it is exploited for personal rather than business related use. Upon determination of eligibility, the Department of Finance issues a Parking Tax Exemption Certificate which is valid for two years.
CASH REBATES FOR NEW AIR CONDITIONERS - This year, ConEdison is extending the Energy Star Rebate Program for residential customers who replace their old room air conditioners with Energy Star models. Customers who purchase newer, more efficient models between May 2, 2011 and September 6, 2011, will be eligible to receive a $30 rebate for each unit purchased. The offer is limited to only two rebates per account. Click here to learn more about terms and conditions of the rebate programs and to apply online.
For more information on all NYC property tax-saving programs contact Jack Jaffa's Tax Incentive Services division at 718 855-6110 or visit them online. View this clip to learn more about how Jack Jaffa & Associates is helping NYC property owners in all their legal needs.
# # #