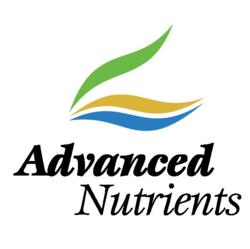 Growers get the wrong hydroponics formulas for their crops. They're prevented from getting the most bang for their hydroponics buck.
Seattle, WA (PRWEB) May 11, 2011
Hydroponics industry leader Michael "Big Mike" Straumietis just released a must-see insider expose' about hydroponics nutrients labels .You can read the entire article exclusively at: http://www.rosebudmag.com/hydroponics-nutrients/you-are-being-robbed-states-are-not-telling-truth)
Straumietis' article details the little-known relationships between industrial agricultural companies, unofficial marketing groups, and government regulators.
Straumietis, who is co-founder of Seattle-based international hydroponics manufacturer Advanced Nutrients, explains that government regulators tell hydroponics nutrients manufacturers what they can and can't put on hydroponics nutrients labels.
California's Food and Agriculture Code is one of many state codes that explicitly tell fertilizer manufacturers what they can and can't say on hydroponics labels, he notes.
"A fraction of the regulations help hydroponics growers know about a few of the ingredients in hydroponics nutrients products," Straumietis says. "Other regulations prevent growers from knowing the full range of hydroponics nutrients ingredients. It's confusing and it costs growers a lot of time and money."
In his fascinating blockbuster article, Straumietis explains that a private organization called the American Association of Plant Food Control Officials (AAPFCO) is composed of government regulators and industrial agriculture representative.
He says AAPFCO maintains an "outdated" official list of materials allowed in fertilizers. The list is based on fertilizers used for outdoor farm crops. Government regulators use the AAPFCO list to exclude modern ingredients found in hydroponics fertilizers, he laments.
"Hydroponics growers go to hydroponics stores looking for accurate hydroponics label information, not knowing they're seeing labels that don't tell you what's really in hydroponics nutrients," Straumietis says. "Growers get the wrong hydroponics formulas for their crops. They're prevented from getting the most bang for their hydroponics buck."
But that's not the full extent of the problem, Straumietis explains. Government regulators can fine hydroponics manufacturers and hydroponics retailers. They can go into hydroponics stores and remove products. Not only that, fertilizer regulators can stop the free flow of information that hydroponics manufacturers need to provide to hydroponics growers, he says.
"The fertilizer regulators even interfere with a hydroponics manufacturer's internet freedoms and advertising," Straumietis says. "They've targeted hydroponics websites and blogs containing crucial information that hydroponics growers need."
Straumietis says his main concerns are the rights of hydroponics growers, and the ability of all hydroponics manufacturers to compete on a level playing field free of what he calls "unfair regulations and bureaucracy."
"The hydroponics community opposes regulation of hydroponics nutrients information. I know this because I speak with hydroponics growers, manufacturers and retailers daily," he says. "They are sick and tired of being deceived."
Straumietis says hydroponics community members are especially concerned that long-time hydroponics companies are gaming the regulatory system to stifle competition from cutting-edge hydroponics manufacturers who are making the most innovative and effective products.
"Go back up to the first paragraph and click the link. The article is titled 'You're Being Robbed.' That title sums up what this is all about," says Straumietis, whose online tell-all is illustrated with a photo of a masked criminal aiming a handgun.
###