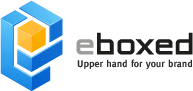 "Our Facebook sweepstakes game is an example of how we can combine social media with interactive online tools to communicate with potential customers where they already hang out."
New York, NY (PRWEB) May 06, 2011
Eboxed—a full-service online and social media marketing agency—has officially opened its doors. Based in New York, New York, the company has been steadily building its capacity since its soft launch in the spring of 2011.
To help showcase its specialized marketing capabilities, Eboxed held an iPad giveaway sweepstakes on Facebook leading up to the company's launch. "Through the sweepstakes, we want to show businesses just how effective it can be to engage the social media community and generate interest in a business," said Eric Schwartz, CEO of Eboxed. "Our Facebook sweepstakes game is an example of how we can combine social media with interactive online tools to communicate with potential customers where they already hang out."
In addition to social media marketing strategy and implementation, Eboxed specializes in interactive sweepstakes, e-mail marketing, blogging, search engine optimization, online scheduling, online couponing, and more.
Plus, said Marketing Director Alex Gerts, the company has customized programs to meet the needs of businesses in specialized industries, including restaurants, salons, healthcare providers, and more. "Each of our customers comes with a different set of needs," Gerts explained. "Many of those needs is specific to their industry. For example, many spas are looking for ways to let customers book appointments online and many restaurants want to have a way to announce discounts and specials via email and online. Our marketing specialists can help our businesses choose the best marketing strategies for their needs, based especially on the industry in which they work."
For more information about Eboxed, visit http://www.eboxed.com.
More about Eboxed
Eboxed is a full-service social media and online marketing company specializing in online strategy, design, and implementation. The team's mission is to create effective and customized marketing campaigns for businesses wishing to improve their online presence and engage their customers.
# # #