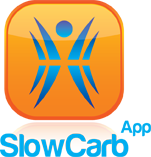 "I was looking for something that would keep me accountable and when I could not find anything I decided to make it myself" - Allison Reynolds
Coonabarabran, Australia (PRWEB) May 09, 2011
Slow Carb App, the first iPhone application based around activities suggested in Tim Ferriss's best selling book The Four Hour Body(4HB), was submitted for approval to the Apple App Store today.
The application's creator, Alllison Reynolds, began development while following the fat loss diet as prescribed in the book and realising that she was having to use three different social media tools to track and log progress.
"To be successful in this diet requires creating accountability; whether it is photographing and sharing prictures of your meals or measuring and making public your body fat statistics. I was looking for a single tool to keep me accountable and when I could not find anything on iTunes I decided to make it myself" says Allison
"Slow Carb App is what the average person needs in a 4HB App. It harnessses the power of your social media networks as well as reaching out to others who are slow carbing. There's also a library of delicious slow carb recipes to add diversity to your daily meals."
The Four Hour Body book has caused some controversy in the nutrition and fitness world because the advice it offers is based on self experimentation done by Tim Ferriss and others rather than sponsored scientific trials. Thousands of people worldwide are using the regime to lose fat, add muscle and increase healthy eating patterns. The Slow Carb diet advocates high protein and low insulin respose carbohydrates for six days of the week with one day a week eating whatever you feel like.
Allison Reynolds is a 45 year old woman with Multiple Sclerosis who was recently laid off by AT&T. She is now creating and marketing mobile phone applications under the company name Rapply.
Depending on the Apple App Store approvals backlog, Slow Carb App should be available for purchase on the 14th May, 2011.
###