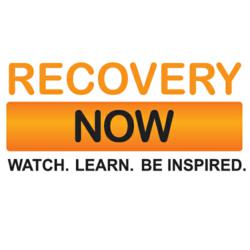 (PRWEB) May 03, 2011
Laguna Beach, CA (PRWEB) April 27, 2011
A new study was released in April 2011, which confirmed that beverages with alcohol and caffeine combined present more danger than the consumption of drinks that are just alcoholic. This study was released by Northern Kentucky University and published in the journal Alcoholism: Clinical and Experimental Research. In response to this study, Mike Cohan from Recovery Now TV warns that since drinks with alcohol and caffeine are popular amongst young people, they could possibly lead to the need for future participation in alcoholism rehab programs.
Further, research from The University of Maryland School of Public Health has shown that people who consume 52 or more energy drinks throughout the year are at a higher risk for addiction. Researchers also found that those who drank more energy drinks were more likely to drink more alcohol at a time and develop a dependence on alcohol. This research from The University of Maryland was published in the February 2011 edition of Alcoholism: Clinical and Experimental Research.
In 2010, The FDA banned the sale of pre-mixed drinks containing alcohol and caffeine. However, it is still possible to order mixed drinks containing energy beverages and liquor. Energy drinks that are commonly mixed with alcohol include Venom, Red Bull, 180 and Adrenaline Rush. These beverages contain two to three times more caffeine than soda.
According to the Northern Kentucky University study, people who drink alcohol with energy drinks are more likely to engage in dangerous activities. As a result, they may very well need care from an alcoholism rehab program in the future. According to this new research, when a stimulant and depressant are missed together, the normal impact of an alcoholic drink is masked.
Recovery Now TV spokesman Mike Cohan stated, "Since they can't perceive their level of intoxication when they consume alcohol mixed with energy drinks, it can lead to dangerous behavior. Young people are particularly susceptible to these beverages. As a result, there needs to be a way to inform them about the risks and prevent the need for alcoholism rehab down the line."
About Recovery Now TV:
Created by addicts for addicts, Recovery Now TV is designed to build awareness surrounding the recovery from drug and alcohol addiction. The company also seeks to bring hope and treatment options to those who suffer from addiction. The Recovery Now television show, a 30-minute talk show, was developed to inspire addicts and their families through real life stories of triumph over addiction. Recovery Now TV was founded by Spencer Recovery Centers, one of the nation's premiere treatment facility networks. For more information about where to view Recovery Now TV or to see the show's archives, visit http://recoverynowtv.com.
###