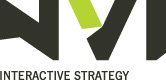 This will be a great opportunity to connect with the Ottawa market
(PRWEB) May 04, 2011
Guillaume Bouchard, the co-founder and CEO of Canada's leading search marketing and social media agency, NVI will be speaking at Ottawa's first-ever Infopresse web conference. The full day event will take place Tuesday May 10, 2011 from 9 am-4 pm at the Ottawa Convention Centre (OCC). Attendees will have the opportunity to gain new insights about emerging trends in the age of Web and social networks, from Canada's top industry leaders.
"This will be a great opportunity to connect with the Ottawa market," says Mr. Bouchard.
Founded in 2004, NVI has garnered an impressive portfolio and rapidly become the largest Canadian web agency specializing in Search Engine Optimization and Social Media. Drawing on NVI's experience working with high-profile brands, Mr. Bouchard's presentation will expose the key elements it takes to attain top search rankings, highlighting the ever-increasing investment in this sector and the crucial role Organic Search (SEO), Paid (PPC) and Social (SMO) will play in the coming years.
Mr. Bouchard will also discuss the state of search in North America as well as the impact social networks and new services like Google Places will have on search engines, looking at the best strategies and practices for optimal management of the three indexing strategies.
Infopresse Ottawa 2011 will offer Web and Communications professionals & experts first-rate industry forecasts for the best 2.0 branding tactics to generate revenue on Web-based models.
About NVI
With 55 employees, NVI is the largest SEO& Social Media agency in Canada, with offices located in Montreal and Toronto. NVI is one of the few Canadian companies to offer a fully integrated online approach. From web development to web marketing, all our services can be found under one roof, in a perfectly bilingual environment. We work closely with clients to help them achieve their online goals, identifying the tools needed to reach them, developing solutions to generate results.
# # #