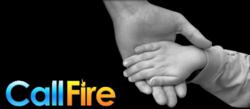 With infrastructure and communications completely disrupted, it will be difficult to handle donations and volunteers right away, but CallFire is hoping to make the effort easier.
Santa Monica, CA (PRWEB) May 02, 2011
Instead of watching the royal wedding, the employees of CallFire have been following the devastating events in the American South. Nearly 300 people are dead across six states (213 of those in Alabama), and thousands more have been injured. People's homes, belongings, and entire lives have been destroyed in a matter of a couple of days. Now that the tornadoes have passed through and search and rescue operations begin to wind down, it is time to start focusing on recovery. With infrastructure and communications completely disrupted, it will be difficult to handle donations and volunteers right away, but CallFire is hoping to make the effort easier.
CallFire is proud to be helping United Way of Central Alabama (UWCA) reach out to their volunteers. Having worked in various capacities with emergency relief organizations in the past, CallFire will be providing free voice broadcast services for UWCA's tornado-relief efforts. These broadcasts will help officials contact their growing list of volunteers (currently already at 5,000). Once volunteers are allowed into affected areas, UWCA will inform them about when and where to meet and give them specific instructions. Volunteers will be helping with anything from interpreting, to cleanup, to counseling, to handing out food and water at food pantries. CallFire's Senior Consultant Bill Hughes, who has assisted many of the comany's emergency partners in the past, is working with James Wine of United Way of Central Alabama to help make these broadcasts possible.
United Way is a "a volunteer-led, nonprofit organization that seeks and addresses key health and human service issues, is accountable for stewardship of resources and is accountable for short-term and long-term results." United Way of Central Alabama is currently working with agencies like the American Red Cross and the Salvation Army to "be on the frontline of the tornado relief effort" in the South -- helping organize both donations and volunteers. As a whole, United Way strives to improve lives by "mobilizing the caring power of communities around the world to advance the common good." They have set for themselves admirably ambitious goals in improving education, helping people achieve financial stability, and promoting healthy lives.
For those who wish to help, whether by donating or volunteering, here is what you can do:

Visit the United Way of Central Alabama website and donate or sign up to volunteer (please expect occasional down time as servers become overloaded).
If the above volunteering link is down, visit Serve Alabama -- the Alabama Governor's Office of Faith-Based and Community Initiatives.
Go to the United Way blog to see details for mobile giving. For example, you can text SUPPORT to 27722 to give $10 to United Way of Russell and Washington Counties, or text TORNADO to 50555 to give $10 to United Way of Central Alabama.
Call 211 for information and ways to volunteer.
For more information on the tornadoes, please visit the National Voluntary Organizations Active in Disaster (NVOAD).
CallFire offers its deepest sympathies to everyone affected by this disaster, and thanks James Wine for reaching out to it and allowing it to be part of the relief effort.

About CallFire:
CallFire provides a reliable, enterprise-grade VoIP platform that powers voice broadcasts, call centers, call tracking, and text messaging campaigns. With a staff of 15 employees, CallFire has over 30,000 customers including political groups, non-profits, insurance agents, small business owners, and marketers. Headquarted in Santa Monica, CA, CallFire is dedicated to providing high-availability systems, intuitive user interfaces, furious developer support, and unparalleled customer care in order to transform how companies do business.
###