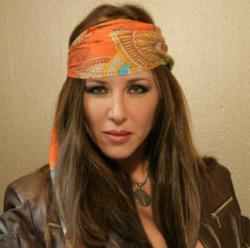 I have never seen so much philanthropy by an artist before, said Barbara Hollander, Art Director of ENSELE-Art Gallery of Calabasas.
Calabasas, CA (PRWEB) May 10, 2011
Shortly after emerging artist, "SELENE", moved from NYC, having supported important causes such as the Annual fundraisers for NYCPD, children's cancer and Julliard School for Dance, to name a few, artist, SELENE put her philanthropic brush to the west coast.
SELENE's first donation, a 6x6 foot painting, valued at $25K, raised money for the 2011 MusiCares Person of the Year at its 21st annual benefit gala. The annual MusiCares Person of the Year tribute dinner, and silent and live online auctions during GRAMMY Week. Each year, the dinner honors a recording artist who has made important contributions to the world of music and has demonstrated extraordinary humanitarian and philanthropic efforts. This year's Person of the year went to Barbra Streisand.
Since then, SELENE has painted works of art to also raise money for Beit T' Schuvah, Tower Gala, Thalians, Kidney Foundation, HBN Japan Event, La Dolce Vita Rescue and The Red Cross for the Japanese Quake Victims.
"I am an artist ready to be recognized and established. In the meantime, I know we all can find a way to do our part and make a difference for others. I enjoy using my painting as a way to help important causes," expresses SELENE.
SELENE was awarded ArtSlant's 2011 Global Winner for her Red Rock Painting. She is preparing to participate on a national project in the war against drugs with her Positive Graffiti Series. More about SELENE can be found at http://www.ENSELE-Art.com, where she is a featured artist in the art gallery.
# # #