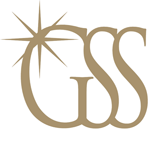 We're honored that Steve has been chosen to participate as an NRS Education speaker. His extensive experience and knowledge in compliance issues will be a valuable resource for the attendees. --Louis Perrotto, CEO
Red Bank, NJ (PRWEB) May 04, 2011
Steven Trigili, Chief Compliance Officer of Garden State Securities will be a featured speaker at the annual NRS Education Conference in Miami, Florida on May 18. The topics of his talks include: "Leveraging Technology to Enhance Your Internal Controls" and "A Game Plan for Detecting and Containing Data Breaches and Coping with State Mandates"
Mr. Trigili is a seasoned compliance officer with 20 years of experience in the industry. His knowledge, while broad, focuses on using technology to improve systems in the financial services sector. Since technology is the natural facilitator for handling compliance and internal controls in the financial services industry, Steve is always looking for new ways to keep his firm technologically current and relevant. His utilization of technology is of even greater importance in this new recession-challenged environment.
Steve comes to GSS after working for 10 years on Wall Street, where he served as CCO of another national independent broker-dealer. His role at GSS offers him the opportunity to implement change on a large scale and keep GSS technologically competitive.
Garden State Securities, Inc. (GSS) is a full service independent brokerage and financial planning firm. Founded in 1980, GSS has been providing investment banking, portfolio management, as well as financial advice to small businesses, corporate executives, and individual investors.
###