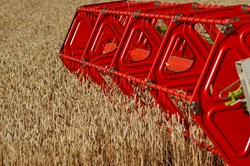 DGC have projected an inflation-adjusted average annual yield for Investors of around 15% over a 15 year term
Northampton, Northamptonshire (PRWEB UK) 18 May 2011
Boutique consultancy DGC Asset Management, a firm specialising in direct investments in distressed real estate and productive agricultural assets; have soft-launched a new project for Investors seeking investment opportunities in the agriculture space.
The firm has partnered with successful BBC Dragons Den entrepreneur Dr Paul Thomas PhD of Mycorrhizal Systems Ltd, and Parkview Management Ltd a specialist Plantation Manager to establish and manage commercial truffle plantations in Spain.
David Garner, Partner at the firm said "We're very excited about the potential of this exclusive agricultural investment opportunity, our Clients have the option of taking direct ownership of part of one of Parkview's plantations in Spain, receiving up to 60% of the crops cultivated on their land."
Black Perigord truffles sell for around £1,000 per kilo on the wholesale market, and the firm projects an average annual yield of 54 kilos per hectare at peak production.
"Currently commercial plantations use outdated rustic technology to inoculate their trees with truffles spores, with a success rate of only around 50%. We believe that Mycorrhizal Systems unique technology will increase that success rate to at least 80%, adding an enormous margin of profitability for tree owners," added Mr Garner.
Demand for truffles far outweighs current supply, as France has dropped annual production from 1,000 tonnes per annum in the early 1900's, to only around 47 tonnes per annum today as yield from older plantations falls and a changing climate makes truffle cultivation more challenging.
DGC have projected an inflation-adjusted average annual yield for Investors of around 15% over a 15 year term.
Further details can be found at http://www.dgcassetmanagement.com/press.